Reducing legislator pay ?
Posted:
Updated: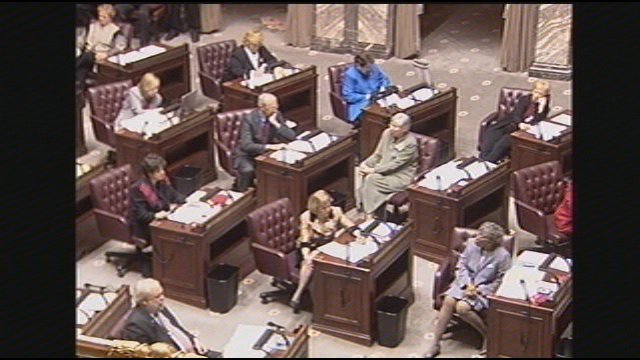 KENNEWICK, Wash. -- State lawmakers are in Olympia in a special session to close a $1.4 billion dollar deficit.
State workers have seen furloughs, and state services will be cut. We received countless emails and comments on our Facebook page asking what about cutting the salaries of elected officials?
Some lawmakers say they need to lead by example, "we weren't treating ourselves like we were treating the employees of the state," explains Senator Jerome Delvin.
Senator Delvin and other legislators make a little over $42,000. While he can't control what he makes, he says he has rejected other benefits such as the pension system.
"I never joined the state pension system as a legislator. I didn't think it was right to do that, that's not why I became a legislator was to get a pension for it."Delvin rejected a pension, but not his salary. He says he donates a portion of it to charity.
Across our area, five other lawmakers including Representative Larry Haler have taken a 3% cut amounting to $105 dollars a month. Haler says he doesn't support a pay cut, "I lost my job being a legislator. And also time away from home time away from district and it's very expensive over here to live."
Haler, Representative Klippert and five others are on state pensions. People we talked with are split on lawmaker benefits. "Most of the legislators could make more money if they just concentrated on their business and I think they should be compensated for the time and effect they put in," explains Kennewick resident Becky Rice.
Kennewick resident Galen Buck thinks while reducing lawmakers salaries won't do much, he believes fat should be trimmed in other places," their benefits are way ahead of everybody else we got."
Lawmakers can't control how much they make. The independent group, Citizens Commission on Salaries for Elected Officials decides the amount.