Decision in council race expected in a week
Posted:
Updated: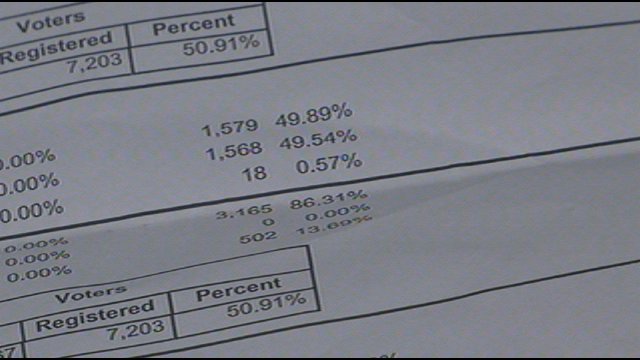 WEST RICHLAND, Wash. -- Just eleven votes separate Ron Hayden and incumbent Ken Dobbin in the race for position six on West Richland's city council.
Because of the tight margin, the votes will be re-counted December 5th. Political newcomer Hayden is leading this race and giving his opponent, 18 year city councilman Ken Dobbin a run for his money.
Dobbin said the closeness of this race threw both off guard, "on election night, we were surprised because citizens here have been telling me all along that they're pleased with my work as a councilman."
Surprised because for nearly two decades as a city councilman, Dobbin has never had any real challenge. He says this time it's different, "this is the first time in 18 years that party politics have entered the race."
Hayden says his campaign is one built on fresh ideas, "my message of bringing a new perspective and new ideas to the city was a good campaign to run."
He adds while optimistic, he knows winning would be tough,"from the very beginning, I certainly believe that this would be a very competitive race."
Benton County Auditor Brenda Chilton says close races in small communities is not uncommon, "smaller community, they know the candidates better and so they tend to be a little closer sometimes."
According to the auditors office 502 under votes need to be sorted through. These are ballots with no clear markings. A decision is expected by Monday, December 5th and a winner should certified the next day.