Fiesta Foods is holding annual food drive
Posted:
Updated: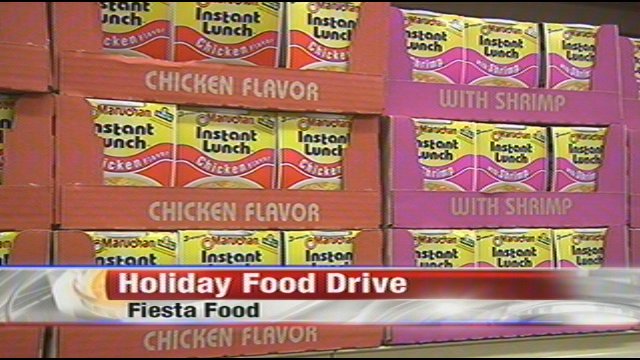 Pasco, WA--
There are only two more days until the KNDU-KNDO Family Food Drive, and many companies are helping us collect food donations this holiday season.
Fiesta Foods stores throughout the region have been holding their food drive for the past 6 years. They have helped donate an estimated 72,000 pounds of food.
"We're a community store, we're here for the community, and it's just something we like to do to be involved and give help to people in need, " said Assistant Manager Marcos Ramos.
For $5, customers can purchase paper bags filled with food. The bags will be donated to local food banks. The stores have already sold thousands of bags, but they say they need to sell more to help everyone who needs it.
"People are needing more help, but we've sold less bags to this point than we did last year," said Ramos.
Even though their numbers are lower than last year, Ramos says the spirit of giving is still going strong. Some customers have purchased not one, but several bags, "I had one customer last week he bought eight bags. that's eight more bags to the total.. eight more meals going out," said Ramos.
Fiesta Foods customer David Patterson says he always contributes," I donate every year to the food drive because of the needy people that need food, the people at the mission, the people down on their luck," he said.
If you want to contribute, you can donate at the Fiesta Foods locations in Pasco, Yakima, Hermiston and Sunnyside through Sunday.