Gun sales surge on Black Friday
Posted:
Updated: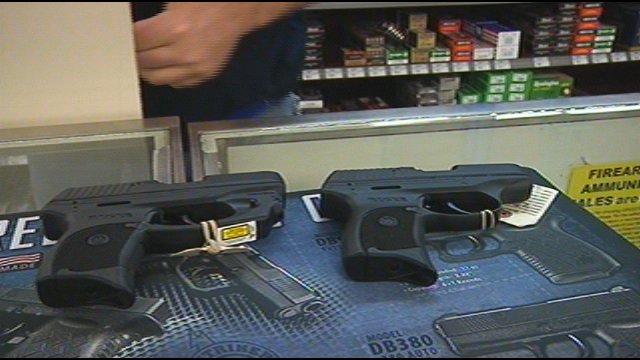 PASCO, Wash. -- Besides computers, flat screen TV's and clothes, guns were a hot item this Black Friday. Gun dealers flooded the FBI with background check requests from shoppers, smashing the single day record with a 32% increase from last year.

25% of the purchases were first time buyers, many of them women. In the Tri-Cities, sporting goods stores say they've seen an increase in sales in the last four years. Griggs in Pasco saw a 25 % increase in sales from Black Friday last year.
Wholesale Sports in Kennewick has an increase of 35 percent%.
"Normally it's electronics and people are out there looking for that screaming hot deal, and we were discussing that maybe women were out doing that shopping and their husbands were out buying their own Christmas gifts," says Charlie Grigg, whose family owns the ACE Hardware Griggs store.
Grigg says more than half of the calls that come into the store are for the gun department. They even had to put in extra phone lines to do background checks. Managers from both Griggs and Wholesale Sport say the presidential elections have a big effect on sales. Sales went up four years ago when Obama was elected into office and they say with the new elections around the corner, many fear the President will work on changing gun control laws during his second term in office.