Ban lifted to slaughter horses
Posted:
Updated: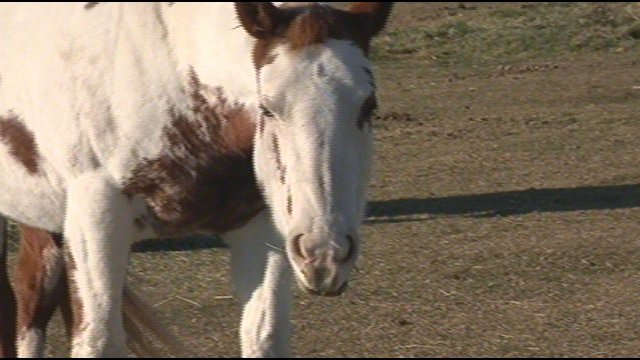 BENTON CITY, Wash.-- Ban lifted to slaughter horses. A lot of people aren't happy about Congress' decision to lift a 5 year ban on slaughtering horses. The decision was made a few weeks ago. It means that horse meat could soon be available for people to eat in the U.S.
A lot of people we spoke with on Friday are unhappy with the decision to lift the ban. Marvin Tate says "I don't believe in it and I love animals, so I don't believe it's right for them to slaughter any animals period." Amalah Riggs says "horse slaughtering is wrong because it goes against animal rights, and we keep animals as pets so why would we want to eat them. it doesn't make sense."
We talked with Melanie McKenna who used to work for a veterinary clinic, and has rescued horses in the past. She says she hates the idea of having horses killed, but understands why it's done, because there are stricter regulations in U.S. slaughter houses. She says "if we have them here in the United States we know the controls. We know that the horses are going to be at least taken care of in a humane way. "
Before horses were shipped to slaughter houses in Mexico and parts of Canada. The drive alone kills many of the animals. McKenna says "they get trampled in the truck, they might fall down. They might get trampled by other horses, they won't have any food or water."
Economic factors also play a role. Some people can no longer afford to keep the animals as pets because many have lost their jobs. They can't afford to pay for their food because of increased hay prices. The other alternative of setting the animals free doesn't work out well for the horse. Horses that are set free in the wild makes are less likely to survive because they are not used for finding food for themselves.