Hundreds attend funeral for fallen Oregon Corrections Officer
Posted:
Updated: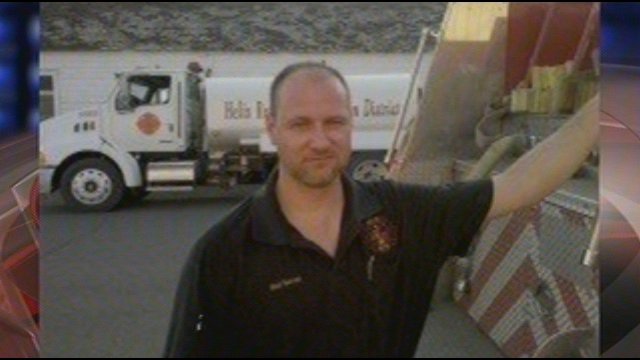 PENDLETON, Ore. -- Close to a thousand people from all over the country came to Pendleton Monday morning to remember corrections officer Buddy Herron.
Herron was stabbed to death last Monday when he pulled over to help at what he thought was a car accident. Police say it turned out to be a convicted felon escaping from a burglary. They say the father of four paid for his good intentions with his life.
Many attendees had to stand inside the Vert Auditorium which seats 800, to attend the services for the 42 year old. Cameras were not welcome during the service.
"The turnout you see here not only from the Oregon department of corrections, the fire service, the national honor guard from around the country to pay respects to buddy, whose line of duty death touches everyone because of the sacrifice that he made," says The director of the Oregon Department of Correction, Max Williams.
"It is very tough, I spent some time crying , clear through the service..it's just heartfelt, I loved him," says Corrections Officer Jerry Roe, who trained Herron four years ago when he started at Eastern Oregon Corrections Institute.
Herron was also a volunteer firefighter for the Helix fire department. He is also a husband, and father to four children ranging from ages 11 to 20, as well as a grandfather.
"I know this is obviously going to be a very big impact on their family. Not only emotionally but from a financial standpoint," says Williams.
A fund has been set up for buddy Herron's family at US Bank.. His death does qualify for Memorial Fund Benefits, so his family is eligible to receive financial benefits.
22 year old Josh Weeks is charged with murder.. A grand jury will hear the case this week.