Understanding holiday depression
Posted:
Updated: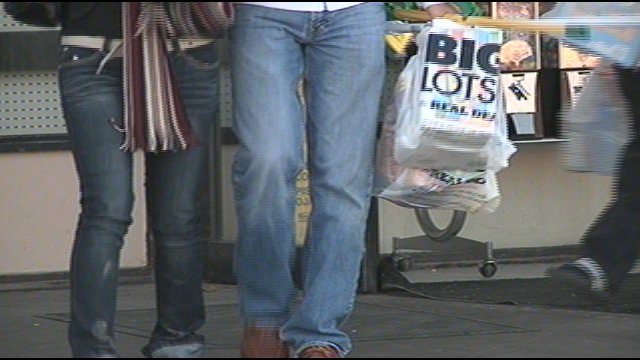 KENNEWICK, Wash. -- The holidays can push some people over the edge. There's a thin line sometimes between getting by and depression. Across the country half of the people between 20 and 50 have battled the disorder.
There's nothing more symbolic of the holidays than the jingle of a Salvation army bell, Christmas decorations and stores sales. But when some see these sights, it's just a reminder of how hard times are. "All it is is hand to mouth," explains Carmen Miller whose on disability and getting less money from her benefits. She describes her situation as depressing.
For this grandmother of 10, telling her grand kids there won't be a Christmas is like a punch in the stomach, "I used to give the kids one to two sometimes three Christmas presents, birthday presents every year. Now I can't do it."
Mental health specialist Kyle Sullivan sees money issues and other problems which bring people to him looking for help,"I certainly think that the economy and financial concerns at the state plays a role."
Mental health professionals tell me as our region grows so does the number of people looking for help. Depression affects not just one person, but often the whole family.
One surgery and another on the way has forced Stacey Vaudrin's responsibilities on her family, "especially on my oldest son, who is 20. He has to take care of the little ones. Then my husband, we own our business and he has to run that and so that makes it harder on everybody."
Mental health experts at the Benton Franklin Crisis Response Unit say there's several resources available. People can come to their location for free counseling which is open 24 hours a day.
Also, Lourdes Counseling Center, Tri-Cities Community Health (formerly La Clinica), and Catholic Family Services also provide help for depression. People interested can also contact the National Alliance on Mental Illness by going to their web site, www.namiwa.org.