Health effects from air stagnation
Posted:
Updated: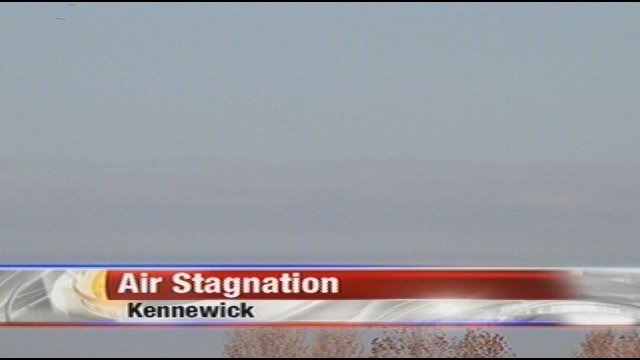 KENNEWICK, Wash. -- If you looked outside, you probably noticed the skies were a little gray and hazy. It's stagnant air, and it can impact your view and your health.
The best way to describe air stagnation is to take a look at a bowl. The bottom represents Tri-Cities and Yakima, on the sides are the mountains or hills.
Above is warm air sandwiched between cool air on the top and bottom. Problem is, the warm air is trapped and can't move creating stagnant air.
And all the exhaust from cars and smoke from chimneys and buildings have no where to go. And every time you breath, a small particle of dirty air gets in your lungs.
Air quality expert Robbin Priddy says this can be a big problem for a lot of people,"very young, very old perhaps people with asthma or other respiratory or health or heart conditions may want to consider curtailing outdoor conditions because over along time, air exposure, the air pollution can effect their health."
As of Wednesday, the Tri-Cities is at the high end of moderate air quality. Yakima is at an unhealthy stage meaning people need to stay inside as much as possible.
Experts with Benton Clean Air Authority say there is no burn ban in the Tri-Cities, but stress to people to try to avoid burning wood while the stagnation alert is in effect.
To learn more about which areas have the worst air stagnation visit the Benton Clean Air Authority's web site at www.bentoncleanair.org.