Pasco Post Office workers help Santa buy and deliver gifts
Posted:
Updated: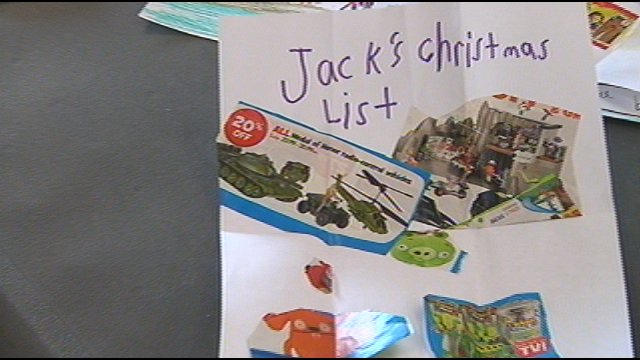 PASCO, Wash. --For the last seven years, Pasco mail carrier Lori Cramer has answered every letter addressed to the North Pole.
"We got 500 so far,. We're getting a lot this year I'm Santa's Helper", says Cramer.

But answering letters is not always enough, especially when times are tough. "I can tell when I'm writing back and I'm reading who really needs help. The kids who really need help aren't asking for the iPods the laptops, the higher technology expensive things. They're just asking for basic needs," says Cramer.
So the mail carrier and her 200 co-workers at the Pasco Post Office got involved.
"If I find that a family isn't going to get any presents, typically i will ask my coworkers to help buy presents for these children. Last year, my husband and i we supplied presents for ten families on Christmas morning," says Cramer, and this year, the postal workers are sponsoring 31 foster kids. Workers pick names off a tree in the break room.

"We gather all the food. We start in mid September though Thanksgiving, and we deliver those gifts in the middle of December after we've completed our routes and we're off the clock," says Robert Scherr, a carrier.
"The rural routes go out and deliver it. They take Santa Claus with them, set up their trees and they usually have turkeys," says city carrier Kelley Martinez.
Everyone helps out either by wrapping, buying or delivering gifts, despite their own worries about job security.
"We know what it feels like to have hard times but even if we're going though a hard time we're still going to help somebody else because we've all been there," says Cramer.
The postal workers do this on their free time with their own money. Last year Lori and her husband spent $1,500 dollars on gifts.
This year she is accepting donations addressed. Those interested in helping out can send them to "Santa's Helpers at the Pasco Post Office at 3500 West Court Street Pasco, WA 99301-9997 or even drop off gifts.