Launching Leadership
Posted:
Updated: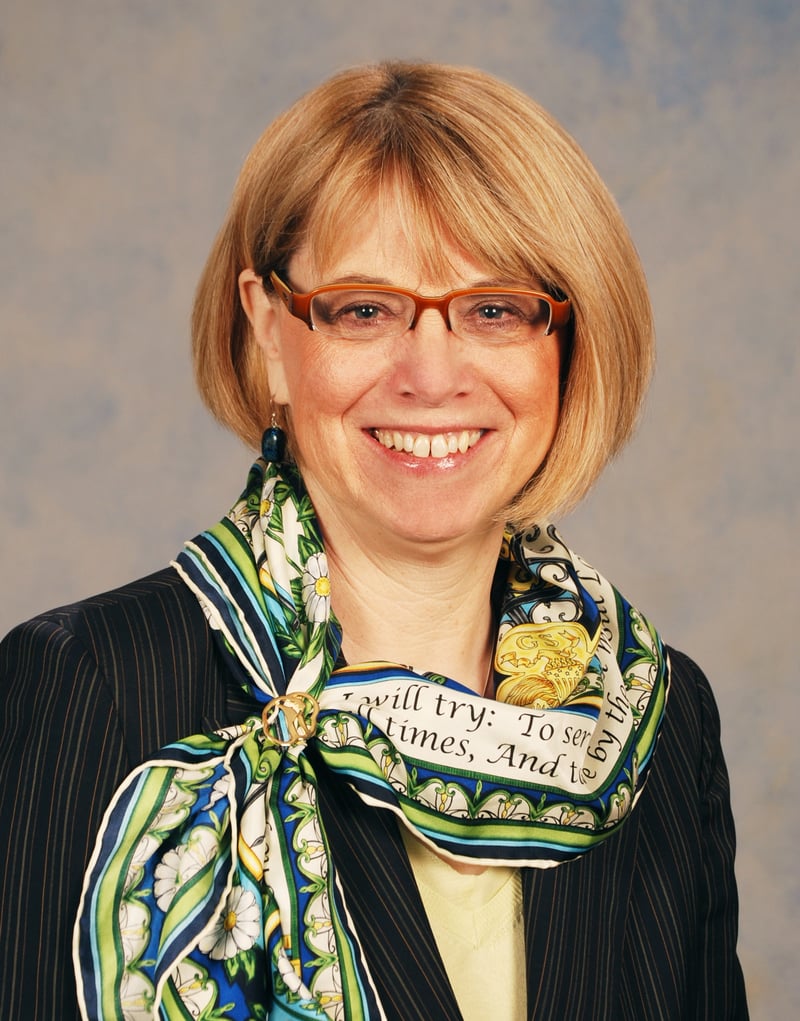 By Pam Lund, CEO
Girl Scouts of Eastern Washington and Northern Idaho
Consider a possible day in your life: someone teaches your child, flies your airplane, plays your favorite piece of music, refills your prescription or drives a fire engine to your home. Women who grow up as Girl Scouts do all of these things and more every day. You see, when you invest in Girl Scouts, you invest in yourself in very personal ways. This is why we invite you to join with your friends and neighbors who will invest in Girl Scouts throughout 2012, the centennial year.
Girl Scouts USA is our nation's premier leadership organization for girls. The Girl Scouts of Eastern Washington and Northern Idaho serves about 8,000 girls in 30 counties across Eastern Washington and North Idaho Approximately 2,700 adult volunteers support the organization in a variety of ways.
Next year will be very special for us because Girl Scouts turns 100 on March 12, 2012. Juliette "Daisy" Gordon Low founded the organization on that date in 1912–the year construction began on Spokane's Davenport Hotel. Ms. Gordon Low convened the first Girl Scout troop in Savannah, Georgia, with 18 girls. Congress chartered the Girl Scouts in 1950. Ms. Gordon Low would be thrilled to know 3.7 million girls wear the Girl Scouts uniform today, with an alumna base of approximately 50 million.
Our Centennial Campaign is all about launching leadership in Girl Scouts today. It will fund program development, technology, transportation and scholarships. In addition to the core values Girl Scouts of all ages participate, now we must deliver more experiences to girls who will find their way in a world that offers women more choices. Girl Scouts is growing to meet the challenges of the 21st century.
This past summer, we moved in to a new lodge at Camp Four Echoes, the Girl Scouts camp on Lake Coeur d'Alene. The new building is a science lab in the woods–the first of its kind in the Girl Scouts program–made possible through the vision and generous support of Ed and Beatriz Schweitzer (Dr. Schweitzer founded Schweitzer Engineering Laboratory in Pullman). The modern facility enables us to include more girls and allows us introduce girls to science, technology, engineering and math–STEM –and career choices they may have never considered otherwise and for the first time, Girl Scouts can experience winter programs at camp. Our camp still includes the memory-makers of generations: canoeing, swimming and singing around the campfire.
The Girl Scouts cookie program became a financial literacy program for us in 1917. Today, it is the largest girl-led such program in the country. Not only does the program provide reward for work, it also teaches many skills and lessons along the way. Even a little thing like a cookie can make a big difference.
We'd like to suggest a resolution for the New Year: support the sisterhood of Girl Scouts with special centennial generosity–share a skill with a local troop, invite a group of girls for a field trip to your place of business, give a camp scholarship, buy a few extra boxes or a case of Girl Scout cookies or provide a financial gift to Girl Scouts.
The mission of Girl Scouts is to build girls of courage, confidence and character who make the world a better place. We know 2012 will be the "year of the girl." Being a Girl Scout supporter today sets the stage for the next generation of girls.
Learn more about local Girl Scouts online at www.gsewni.org, visit our Spokane Headquarters and Program Center located at 1404 North Ash Street, or call (509) 747-8091 or toll-free (800) 827-9478.