Vixen's Mixins Skinny Cakes
Posted:
Updated: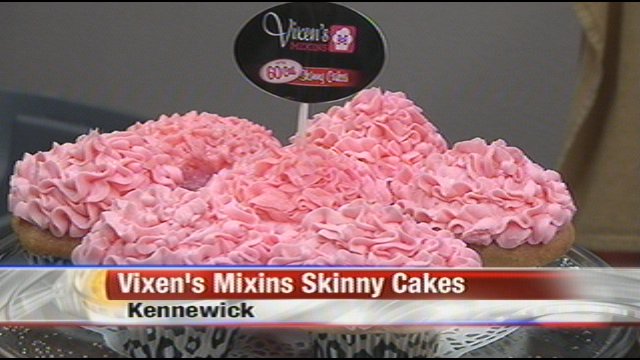 KENNEWICK, WA. -- A cupcake craze is sweeping the nation, but one local business is putting their twist on it.
They're "Vixen's Mixins Skinny Cakes." All of the taste, but there's only 85 calories in a regular sized cupcake- and that's including the frosting.
It's run by a mother-daughter team. They don't have their own storefront, but their cupcake and frosting mixes are selling on amazon, and in a few stores in Washington and Oregon.
Bed bath and beyond has found them, and will soon be picking them up to be sold nation wide.
Tara Martin, the owner of Vixen's Mixins, said "We finally came up with a recipe for a low calorie cupcake that I knew was a hit because my kids actually liked it."
Her daughter, 12-year-old CEO Dior Brown said, her favorite part of the business, "first of all I like eating cupcakes, that's one of my favorites. And then the second part is working with my mom. I love baking and she loves baking so it's just a wonderful experience for both of us."
The company also gives back, always giving a portion of their profit to the Great American Bake sale.
This Saturday from 10 AM to 4 PM, they'll be giving out free samples and selling the mixes at the Real Deals, home décor store in Kennewick.