Sweets Sign Former WWCC Warriors
Posted:
Updated: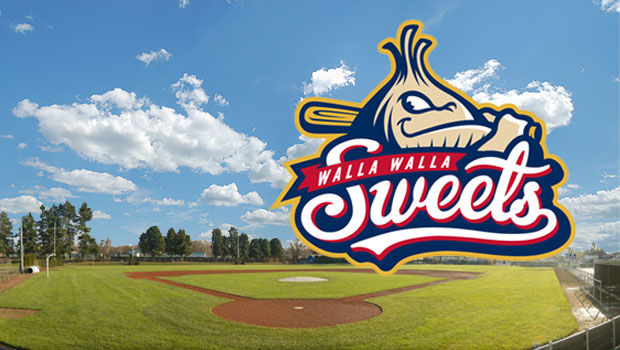 By Walla Walla Sweets
WALLA WALLA, Wash. – Walla Walla will welcome two former Walla Walla Community College players to the West Coast League for the 2012 season of baseball. Tyler Roberts, a junior at Campbellsville University, and Alex Bonczyk, a junior at Gonzaga University, have signed contracts to play for the Walla Walla Sweets next summer.
Tyler Roberts, a 5-foot 10-inch, 195-pound, right-handed pitcher and outfielder is a native of Kennewick, Washington. A graduate of Southridge High School, Roberts attended Walla Walla Community College before transferring to Campbellsville. In 73.67 innings pitched last year for the WWCC Warriors, Roberts had an ERA of 2.44 with 53 strikeouts. He had a record of 5-2 with one save in 11 appearances last season. In 2011 he received the Northwest Athletic Association of Community Colleges Gold Glove pitching award for the Eastern Region. Roberts is joining Campbellsville teammate Chance Kopacz on the Sweets' roster this season.
"Tyler is a tough kid and a great competitor, he works both sides of the plate and locates well," said Sweets' pitching coach Mark Michaud. "He should see significant time on the mound this summer."
Alex Bonczyk, a 6-foot 3-inch, 190-pound outfielder from Gonzaga University played for the Sweets last season on a 10-day contract. While with the Sweets he hit .444 with two RBI in 9 at-bats. Last season for the WWCC Warriors he hit .365 with 21 RBI, seven doubles, four triples, and one homerun. Last summer, Bonczyk also played for the Saskatoon Yellow Jackets of the Western Major Baseball League. In 29 games for the Yellow Jackets he hit .364 with 10 RBI, three doubles, and one homerun.
"I was very fortunate to have the opportunity to work with both of these guys at Walla Walla Community College," said Sweets' manager J.C. Biagi. "Alex is an outstanding athlete. He's very good defensively and has speed that makes him a tremendous threat offensively."
The Campbellsville Tigers will open the season at home on February 14 against Indiana University Southeast, and the Gonzaga Bulldogs will open on the road against University of Nebraska on February 17. Opening Day for the Walla Walla Sweets will be Friday, June 1 at 7:05 P.M. against the Corvallis Knights.