What may have lead up to a shooting in Pasco
Posted:
Updated: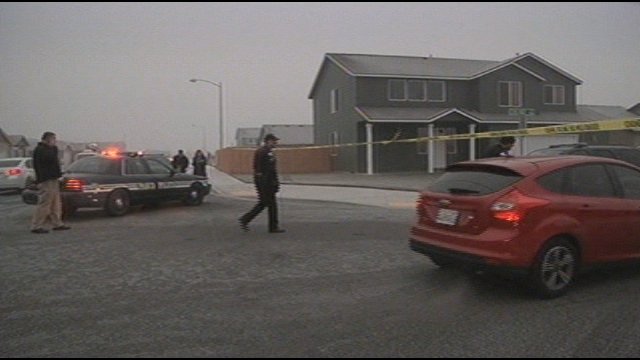 PASCO, Wash. -- NBC Right has learned more details about the events that may have led up to Thursday's shooting in a West Pasco neighborhood.
54-year old Froilan Campos Gonzalez was arraigned in a Franklin County courtroom Friday afternoon on a first degree assault investigation.
Judge Carrie Runge put him on 72 hour hold, ordered him to not have contact with the victim, and set bond at $250,000 dollars. His next court appearance is set for December 13th.
Pasco Police say Campos Gonzalez pulled out a pistol, and shot his neighbor, 24 year old nursing student, Greggory Warehime at point blank range Thursday afternoon..
.
The victim's father, Dan Warehime told NBC Right Now Campos-Gonzales walked into this house,on 5515 Coolidge Court and started arguing with his son. He says then Campos Gonzales shot Warehime in the stomach and dragged him into his bedroom to open his gun safe, demanding he give up his BB gun and ammunition.
Initially the reports seemed to be over Campos Gonzalez's two Pomeranian dogs, but family friends of the victim say they believe he suffers from paranoia and mental problems and thought Warehime was shooting BB's at his home and pets.
"The neighbors have also been worried that something bad was going to happen here because of what appeared to be paranoia," says Jami Pisinger, Warehime's co-worker and long time family friend.
Pisinger says Warehime has even filed three or four police reports about threats from Campos-Gonzalez throughout the course of the year. "Police have responded to that neighborhood with complaints, numerous times throughout the summer and the fall," confirms Pasco Police Captain Jim Raymond.

Raymond says this is an active investigation and they're going to look into all those reports for this case, but Campos Gonzales does not have a criminal history.

Warehime underwent surgery at Kadlec Regional Medical Center. He is in serious condition.