Long term unemployment lingers in Tri-Cities
Posted:
Updated: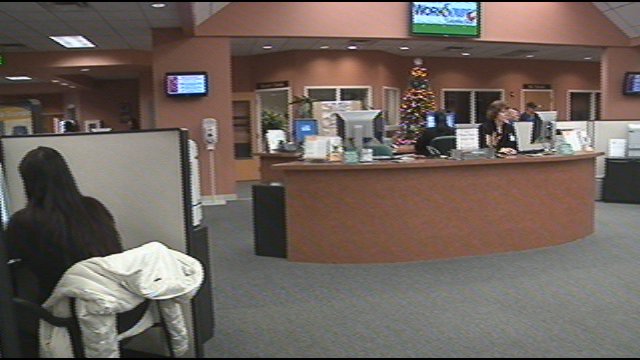 KENNEWICK, Wash. -- Finding a job in the Tri-Cities isn't as hard as other parts of the state. Local unemployment is around 7% compared to 9% for Washington state.
But some of the unemployed in our area like Bradley Parsons have been without work for more than a year and can't seem to catch a break,"it's been very hard, very hard."
That's how Parsons describes his search for a job. Two years ago, he suffered a brain aneurysm and stroke which damaged some cognitive thinking.
He's been coming to WorkSource Columbia Basin's office in Kennewick looking for a chance to get back on his feet. In 24 months, nothing, "I just don't hear back from them period. It's like my friends, they look for work they have degrees and they can't get a job either," explains Parsons.
In 2010, more than half of job seekers at WorkSource found jobs, unfortunately Bradley wasn't one of them. He says he doesn't tell potential employers about his medical past, afraid it will be a strike against him.
While he waits, he joins more than 5,300 people in Benton and Franklin counties collecting benefits.
"What additional things have you done and can you bring to the table, that will help the employer see that will help the employer see that you're current in your skill level and ready to go to work," says Candice Bluechel of WorkSource Columbia Basin.
She says workshops like computer and software training, as well as resume and interviewing classes are offered to sharpen skills.
Discouraged, Bradley has cut his trips to WorkSource, but offers some words to fellow job seekers, "the rest of the people that come in here looking for jobs, I wish them luck."