US farming economy is booming
Posted:
Updated: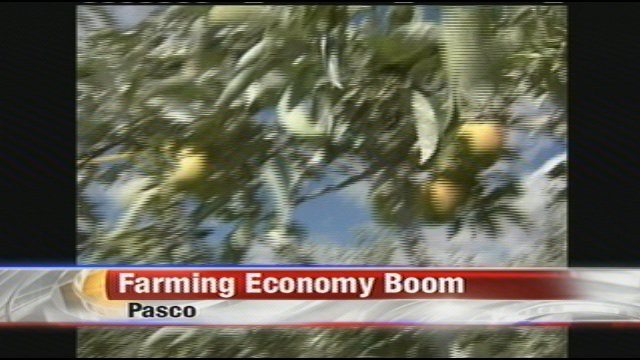 PASCO, Wash. -- While most industries took a dive over the last three years, farming is better than ever.
According to the U.S. Department of Agriculture, farm profits are expected to spike by 28 percent this year to $100.9 billion, and the amount of cash farms have available to pay bills also is expected to top $100 billion.
All the while, crop sales are expected to pass the $200 billion mark for the first time in U.S. history, and double-digit increases are expected in livestock sales.
Scott Dahlman with the Washington Farm Bureau says things are following the same trend for Washington's $35 billion industry.
"The peak year for Washington agriculture is actually 2007. and it looks like 2010 ended up being the second highest on record and it looks like 2011 might be the record of 2007," says Dahlman.
One big reason Dahlman says Washington is doing so well is because we didn't have any natural disasters like the south and other parts of the world which experienced droughts.
On a national level, demand in China, India and other developing nations has grown. Specifically the demand for corn to produce ethanol is keeping prices high and farming profitable.
Dahlman says the two biggest money makers in Washington are apples and grain. Prices do change on a daily basis with the market, and when looking at them compared to last year, corn and wheat have both slightly dropped.