Crews lay salt on streets
Posted:
Updated: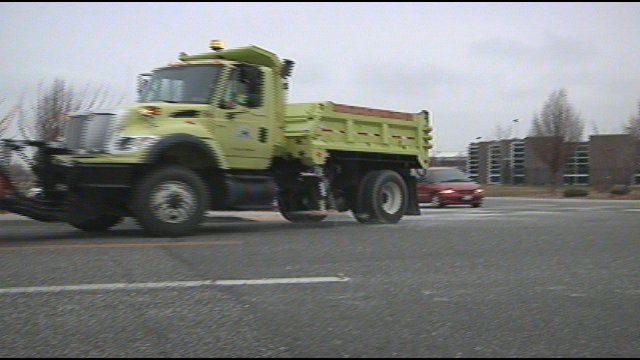 KENNEWICK, Wash. -- Anticipating icy roads and a chance of snow, Kennewick street crews are getting ready by laying down salt for the first time.
If you drive along Kennewick streets, you probably saw salt truck all over the place. And the only thing public works crews need to hear is the slight chance of ice and snow in the forecast to get them moving, "when we know an event may be coming in, we get road temperatures, asphalt temperatures, we look at temperatures. And when they coincide and we're looking at dew points, we know something will stick to the ground," explains Pat Everham of the city of Kennewick's public works department.
With 200 pounds of salt being laid per lane, where do they get their information?"We subscribe to Accu Weather off the Internet, that's one of the main ones who sends us constant feeds. We also look at local weather reports," says Everham.
Rusting is a concern for many car owners when salt is used on roads. Car mechanic Jennifer Bayless has seen the damage it's done to cars,"well like anything else, cars are made of metal and salt is an oxidant, so it will eventually rust."
But adds, it's more of a problem in places near salt water, "around here, I won't worry about it too much because it's not in the air, it's not on the roads all the time."
Bayless says if people are still worried about the salt, they can wash the undercoating of their car. Or they can have rubberized undercoating put on to protect the metal.