Fever Has Big Signing Day
Posted:
Updated: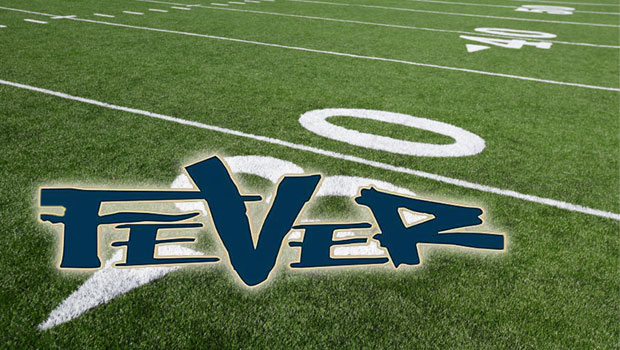 By Tri-Cities Fever
Kennewick, WA –The Tri-Cities Fever had its biggest signing day of the offseason, inking five players, three who have been with NFL teams this season.
Among the five players are three wide receivers, a running back, and a defensive lineman.
"This was a big day for us," said Fever coach Adam Shackleford. "This is a talented group of individuals that can make us better."
Receiver Giovanni Stanley (6-4, 215 pounds) highlights the list, re-signing with the Fever after having a brief stint last season. He played in just one game and had four catches for 26 yards and a touchdown. Shortly after the season was over, Stanley signed with the San Diego Chargers.
The Fever also added two more offensive weapons in Larrone Moore (6-0, 185 pounds) and Travis Cobb (6-0, 180 pounds); both, like Stanley, were in NFL training camps earlier this season.
Moore a former Delaware State standout, was signed by the Colts as an undrafted free agent this summer. Moore, was also a track star, has game-breaking speed that helped him catch the eyes of some scouts. In four seasons at Delaware, he played 43 games, highlighted by a senior season in 2010 that saw him put up some of the best numbers of his career. Moore was the team's top kick returner, averaging 34.8 yards per return and scored two touchdowns. He also had 24 catches for 450 yards and four touchdowns.
Cobb is a former University of Arizona star that spent some time with the Chicago Bears. Cobb was one of the Wildcats top return men, returning two kickoffs for touchdowns his senior season. In 2010, he caught 26 passes for 290 yards and a touchdown.
"These two give us the big-play capabilities and open up our offense," Shackleford said.
A week after re-signing running back Dennis Kennedy, the Fever added some depth in the backfield with the addition of Keith Payne (6-2, 250 pounds). Payne, who played at the University of Virginia, was a second-team all-Atlantic Coast Conference selection in 2010 and finished his career with 1,004 rushing yards. In his senior season, he led the ACC in scoring with 8.7 points per game, scoring 14 total touchdowns.
"He is a great runner whose style fits perfect with the indoor game," Shackleford said.
In addition to the four offensive players, the Fever hopes to have shored up its defensive line with the signing of Darian Barnes (6-3, 255 pounds). Barnes, from Tuskegee University, was named a Division II preseason All-American in 2009. He was also on the NFL Draft watch list, and was selected to play in the HBCU Bowl game in 2010.
"I'm excited to get these guys in camp," Shackleford said.