Tri-City Coaching Staff to Return in 2012
Posted:
Updated: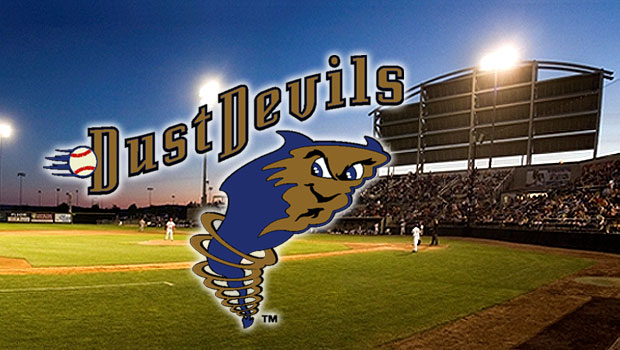 By Tri-City Dust Devils
PASCO, Wash. -- Northwest League Manager of the Year Freddie Ocasio and the rest of the 2011 Tri-City Dust Devils coaching staff will return in 2012.
Ocasio returns to the Tri-Cities for his seventh season as manager and twelfth overall after guiding the Dust Devils to within one win of the Northwest League championship in 2011. He also led the team to postseason appearances in 2007 and 2009. The 2009 team collected a franchise-best 47 wins and earned Ocasio his first Manager of the Year award. Ocasio was a member of the original Tri-City coaching staff in 2001 as hitting coach, and carries a 232-224 managerial record into the 2012 season.
Former Major League pitcher Dave Burba returns for a second season with the Dust Devils after mentoring a record-setting pitching staff in 2011. The team tied a Northwest League record with 10 shutouts, with Christian Bergman throwing two by himself in a season in which only one other Northwest League pitcher tossed a complete game. Bergman and reliever Kenneth Roberts accounted for two of the league's four all-star pitching slots.
Anthony Sanders, a former Major League outfielder with the Seattle Mariners and Toronto Blue Jays, is back for his sixth season as hitting coach. Trainer Andy Stover returns for his seventh season with the Dust Devils.
Elsewhere in the Rockies organization, former Dust Devils managers Ron Gideon and Stu Cole return in their roles as minor league field coordinator and Colorado Springs (triple-A) manager, respectively. Also returning to their same roles in the organization are former Tri-City pitching coaches Dave Schuler (Tulsa, double-A), Daryl Scott (Modesto, high-A), and Joey Eischen (Asheville, low-A). Another former pitching coach, Doug Linton, will be the Rockies' minor league Pitching Coordinator after spending the last two years in Colorado Springs (triple-A).