Two Kennewick home invasion robberies may be linked to medical pot
Posted:
Updated: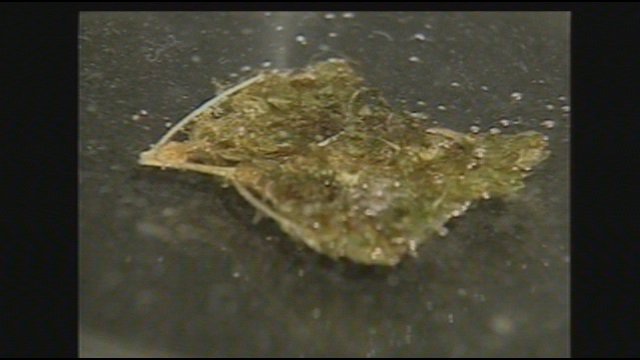 KENNEWICK, Wash. -- Kennewick Police are investigating two home invasion robberies that happened over the weekend. In both cases, masked gun-men with weapons broke into homes where the victims have medical marijuana cards.
The first incident happened December 16th at about 9:15 PM at the Tanglewood Apartments at 465 N Arthur. Three victims told police three black male suspects wearing masks entered the apartment where Chad Reed and Whitney Allen live and Cory Mortensen was visiting. The masked men tied up the victims and stole the medical marijuana, and undisclosed amount of cash and the victim's cell phones. A handgun was brandished by one of the suspects. No one was injured. A full size van that is described as green, red, or blue was seen in the area.
The next night a similar attack happened in Kennewick at 8:00 PM at 1512 W 3rd. Sami Mendoza was home alone when she heard a knock at the door. She says two Hispanic men in masks entered the house, displayed a handgun and tied her up. They took a 50" flat screen TV, victim's cell phone, laptop computer. Police say they dropped a gallon sized bag of medical marijuana on their way out. They are described as "chubby" Hispanic males wearing masks. No one was injured in the incident. A small black late model sedan was seen in the alley near the residence earlier in the day.
In both incidents, the victims allege that they possess medical marijuana cards.
"We do have thefts where people report their medical marijuana stolen. That is one of the drawbacks of having medical marijuana. It still is an illegal commodity, and people do steal it.The second part of this we are investigating is if the victims were allegedly selling marijuana, which would be a crime as well," says Sgt. Ken Lattin with Kennewick Police Department.
Investigators are investigating whether the cards are valid.
If someone has information that they would like to provide while remaining confidential, they may call the Crime Stoppers line at 586-TIPS (8477), 1-800-222-TIPS (8477) or visit www.tricitiescimestoppers.org