Wounded Marine Returns Home
Posted:
Updated: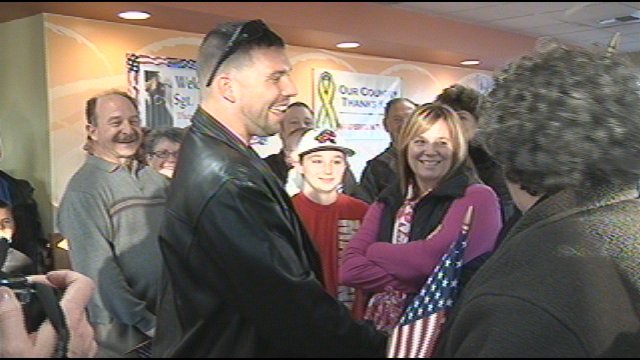 KENNEWICK, Wash. --
A Marine who suffered multiple injuries in the war in Afghanistan is back in his home state tonight. Dozens of friends and family members met at the Round Table Pizza in Kennewick Thursday evening to welcome home Marine Sergeant Joshua Elliot.
Sgt. Elliot was severely injured in April of 2010 when he stepped on an improvised explosive device while serving in Afghanistan. Not only did he lose both of his legs, but he also lost most of his left hand and sustained multiple other injuries.
Thursday was the first time many of his family members had seen him since the accident. He now has prosthetic legs, and says his recovery is going very well.
"I have a wonderful group of command from the top down that's just there to push me, help me attain my goals, and support me in this new adventure," said Sgt. Elliot.
"Its wonderful to see him back, so good to see him back, in such good spirits," said Joshua's Aunt Betty Slocumb, who attended the party.
Sgt. Elliot was also awarded a Hometown Hero Award Thursday night by the Kennewick Police Department.
While he is a native of Yakima, a lot of his family lives in the Tri-Cities. He says he plans on spending the next three weeks in both areas, before he returns to San Diego where he is currently stationed.