Post Holiday Shopping going strong
Posted:
Updated: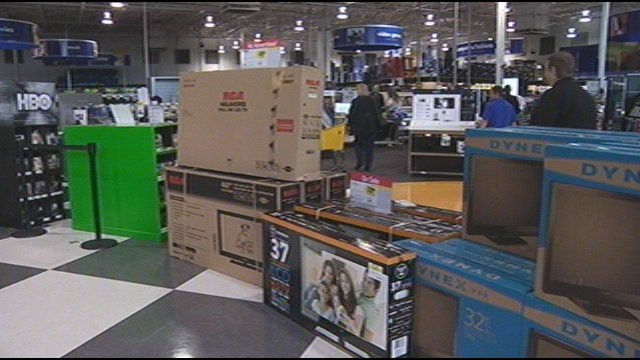 KENNEWICK, Wash. -- Christmas has come and gone but shoppers are not slowing down, JC Penny opened it's doors at six Monday morning, and the rest of Columbia Center Mall followed by 7:00am.
There were the usual exchanges and returns but people were mainly continuing their holiday shopping.
"The deal is just as good as it was before the holidays so lots of people came in to buy more stuff," says Roman Bundaruk, the sales Manager at Best Buy in Kennewick.
"They have a little bit cheaper prices. sometimes they have better sales. You can return the gifts you didn't really like for better nicer things," says Abazael Loeza, who was shopping for a camcorder.
"We ended up spending less than we thought we were going to so we have some more money to pick up one more big thing," says Noele Longanbach, who just picked up a new TV for the house.

Griggs in Pasco had deals on toys and Christmas decorations, everything is 50% off.
And Best Buy is trying to stay competitive. "We do price match. so if something ever goes on better sale, in 30 days after you purchase it, we can price match it," says Bundaruk.

This was a big shopping year, national sales exceeded 469 billion dollars , up by 3.8 percent from last year.About ten percent of that is expected to be returned.