Mental Evaluations expensive and slow
Posted:
Updated: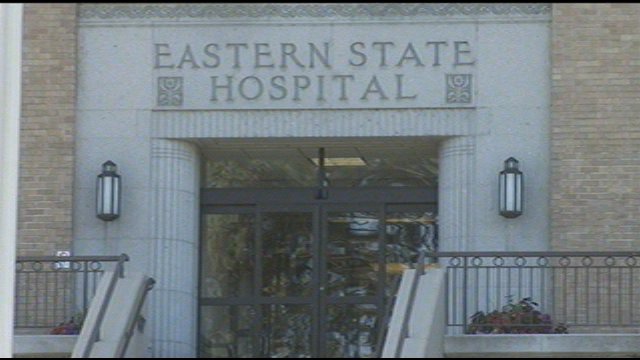 PASCO, Wash. -- Several high profile trials in progress and from last year have defendants undergoing competency hearings.
Franklin County Prosecutor Shawn Sant says, it's not unusual for defense attorneys to cover their bases. "if there are issues the attorney didn't address, that attorney would be found ineffective so to speak. And that's an injustice for everyone. What could happen is a higher court, the court of appeals or supreme court could review that case and could find that the attorney was ineffective and that brings it back," says Sant.
Eric Hsu, the Indigent Defense Coordinator for the Benton and Franklin Counties Office of Public Defense says with murder and homicide trials, a lot is at stake. "The fact of the matter is its not normal to go around killing people, usually there's a mental health competency issue, " says Hsu
Many of those in Benton and Franklin jails are ordered by the courts to Eastern State Hospital in Medical Lake for evaluations. It costs a minimum of $12,870 for an average of 22 day stay, and that's not including staff and psychologist or physiatrist evaluations as well as transportation costs.
Then often times, there is a need for second opinions. "It's going to cost anywhere from $1,500 to $2,000," for a second opinion evaluation," says Hsu.

This year the Benton County Sheriff's Office transported 32 inmates to Eastern State Hospital, and 37 last year.
The numbers for Franklin County were not available. It also costs thousands for Eastern to send evaluators to the jails, but it is much cheaper.
In 2011, they sent 109 to the hospital and conducted a total of 419 evaluations. In 2010, it was less 142 in-hospital evaluations and 426 total.
But the biggest problem is the back log since so many have to wait for an available bed to be available. Our jails are competing with others in Eastern Washington for space. "Sometimes there could be a wait of three to four months," says Lt. Sharon Felton with Benton County Sheriff's Office.

But Hsu is worried about keeping defendants who need help out of jail or at least get the process moving along. "We still have individual rights, individual people sitting in jail who are essentially having their rights violated if they're sitting there for too long," says Hsu.