House bill proposes volunteer firefighters pay for their own certification
Posted:
Updated: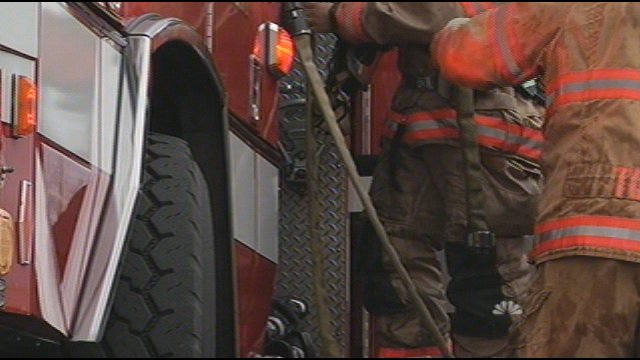 KENNEWICK, Wash. -- When you call 9-1-1, depending on where you live, The emergency responders and firefighters who respond could be volunteers.
Until now, their certification was paid for by the Washington Department of Health. However due to budget cuts, state lawmakers are considering a new bill that would make these volunteers pay a fee for their certification.
"We're volunteering our time, we're giving back to our community, and for the state legislature, in essence, punish us, for helping out our community, doesn't bode well with the volunteers," says Captain Devin Helland, a volunteer firefighter for 14 years with Benton County Fire District #1.

Helland is speaking of House Bill 2141, and others in the district say it's sure to back fire. "So if we want to have our volunteers continue to get out of bed in the middle of the night and respond, maintain their medical technician or first responders to help the public, we can't ask them to pay that additional $150 to $200 dollars, they're proposing, every three year cycle. So we would have to now find a way to put it in our budget," says Deputy Fire Chief Mike Harris with district one.
The Washington Department of Health used to pay for these certifications, but lost the funding, $850,000 a year from the general fund to do so.
The health department estimated that fees would range from $40 to $200 every three years for individuals and from $150 to $200 every two years for ambulance agencies.
Donn Moyer, with DOH says all other healthcare professionals such as registered nurses and X-ray technicians already pay for their own certification.
"We understand these hardships. The work that they do is vital to communities, but the work that we do is vital to communities too. The money has got to come from somewhere," says Moyer.
Harris says the smaller fire districts like Prosser and Connell will feel the impact the most if this bill goes through, because they operate on a very small budget, and the only responders close by are usually volunteers.
He says another issue is recruiting volunteers. He says Benton County Fire District #1 used to have 125 people ready to go, now they have only 80 and only 4-5 are readily available during the day because of work. He says the additional fees will really hurt recruitment.