Tri-City Americans enjoyed winter break
Posted:
Updated: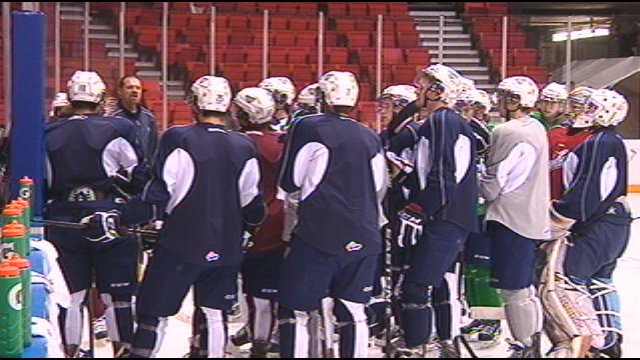 KENNEWICK, Wash. -- The Tri-City Americans are back. After winter break, Tri-City returned to the ice Thursday night. The Ams certainly enjoyed their time off.
"It was good. It's always nice to go back home and see family," said Derek Ryckman, Americans defenseman.
"Just visiting with the family," said Riley Guenther, Americans defenseman.
"Just got to spend time with my family and get to see them so it was pretty cool," forward Brendan Shinnimin said.
"Just hung out with family and friends," added Mason Wilgosh, Americans captain.
Since the Americans are in first place in the Western Hockey League, Santa Claus seemed very kind on Christmas.
I got a Jets jersey, a Winnipeg Jets jersey so it was pretty cool," Shinnimin said.
Santa got me some new hunting gear so I'm excited to try it out soon," Wilgosh stated.
"I got new clothes and lots of chocolates and stuff," said Lukas Walter, Americans left wing.
"Santa got me some new headphones and some jeans and a little bit of money," added Guenther.
"I got new clothes and I got some headphones," Marcus Messier said.
"I got Callaway diablo irons," Ryckman added.
Unfortunantely, Santa Claus skipped one Ams' house.
"I actually got an I.O.U for the iPhone. I opened up the box and I asked for it so I was kind of expecting it and then apparently Apple sold out so I got an I.O.U from Santa," Messier said.
All the Ams want the same thing for the new year.
"I guess we'll start off with a win tomorrow," Shinnimin stated.
"If we can get a win over Spokane," Guenther added.
"Hopefully a win against Spokane," Walter said.