UPDATE: Fatal Crash On Highway 2
Posted:
Updated: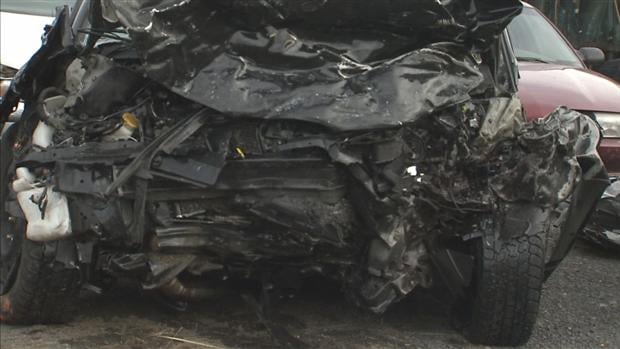 LINCOLN COUNTY, Wash. - Three people died and two others were injured in a head-on collision on Highway 2 near Reardan.
The Washington State Patrol says a 2006 Toyota Scion driven by 19-year-old Spokane resident Kacey McIntyre was traveling westbound on highway two about 3 miles east of Reardan collided head-on with a 2007 Subaru Impreza driven by 66-year-old Benito Flores of Coulee Dam traveling in the westbound lane. McIntyre and Flores were both killed in the crash.
Also killed was 20-year-old Spokane resident Faith Procter who was riding in McIntrye's vehicle. Two other passengers in McIntyre's car, 52 year-old Spokane Resident Kenneth McIntyre and 21-year-old Spokane resident David Richards, were injured in the collision.
At this point it is unknown if drugs or alcohol played a roll in the accident, but the investigation is ongoing.
We will continue to update this story with any new information as soon as it becomes available.

Previous Coverage:

LINCOLN COUNTY, Wash. - Two people died in a collision near Davenport early Sunday morning.
The Washington State Patrol says the accident happened around 2:35am eight miles east of Davenport near Virgil Road. Highway 2 was closed until just after 7:00am.


The cause of the accident is still under investigation. We are working on gathering more information and will be sure to bring you the latest as soon as it becomes available.