Stray cats present problem for house
Posted:
Updated: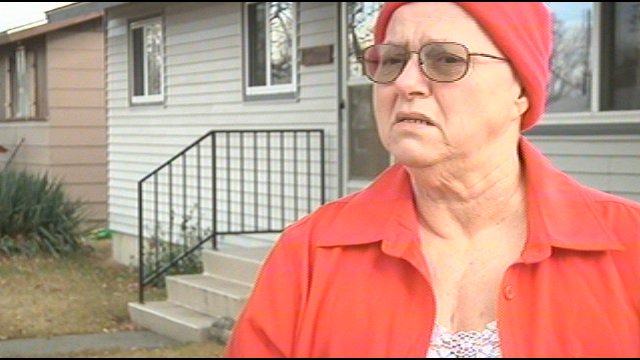 KENNEWICK, Wash. -- A Kennewick couple says their home has turned into a prison. They say mites and bugs have infested their home, and are affecting their health.
They believe stray cats have brought the pests. They've pleaded for help, but so far, nothing,"we're in torment, constant torment," says Laura Dunbar who lives in the home with her husband.
She points to dead mites on a piece of tape as the reason for her torment. She says the mites come from stray cats roaming her neighborhood. Animals fed by her neighbor.
Laura has gone to the City of Kennewick and the Tri-Cities Animal Shelter for help. The shelter hasn't confirmed what's in the house, but say it appears to be demodex mites or hookworm.
The diseases are common in cats and dogs, and can be transferred to humans by getting on clothes. They're not common in people, but can affect those with weak immune systems like the 68 year old Laura and her 84 year old husband Ralph.
Laura says they itch, have numerous scars, and can't sleep because of the bugs they've been dealing with for eight months.
She told NBC Right Now she went to the city looking for help, and they said, " they could put out traps being we're our age. And that they would take care of it."
NBC Right Now contacted the city's code enforcement. No one was available for an on-camera interview, but they say they can't just take animals off someone's property, there's a process. One that could take weeks, even months. But they also told me an investigation is underway based on complaints against the owner of 807 East 7th Avenue. Tri-Cities Animal Control adds they've taken up to six complaints about that address since last February.
So what can Laura and her husband do? Right now, nothing but go to the doctor to try to treat their sores, "there's no quality of life."