Update on stray cats in Kennewick neighborhood
Posted:
Updated: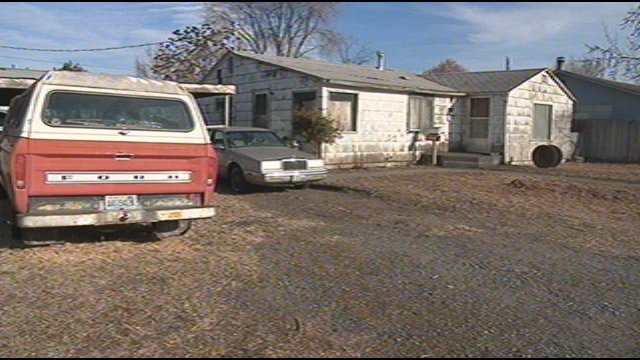 KENNEWICK, Wash. -- First thing that stands out inLaura and Ralph's neighborhood is all the stray cats roaming around.
The couple we profiled last night says it's a problem. So do their neighbors. Basically, there's a solution, but they're on their own.
Homeowner Meagan Scarola shows how far she will go to keep stray cats off of her property. Extra fencing. And a stonewall to block entrance under her patio,"it's not right , we shouldn't have to protect everything in our yard from cats."
So what's the big deal about the cats, "the smell of urine, cats constantly in our yard," says Scarola.
Her neighbor Ralph Dunbar says the cats are affecting his quality of life,"I stay awake half the night. Because you're itching so bad.
Ralph and his wife Laura believe the source of the problem is their neighbor at 807 East Seventh Avenue.
NBC Right Now tried to talk with him, but no one was home. Neighbors tell me they've contacted the city. KNDU's Bryant Maddrick did too to find out how many animals you can legally own.
According the city code, 3 cats and 3 dogs per household. "If it turns out there are more than 3 cats that the owner has, than the city can enforce that part of our municipal code," explains Greg McCormick with the City of Kennewick.
A violation could mean a fine up to $500 dollars after warnings. But, the city says they're not in the business of picking up cats. The Tri-Cities Animal Shelter is. But don't expect them to pick up the felines, "they see you and they're gone. I mean it's just that fast, you can't even get out of your vehicle fast enough to even try to catch them," explains Angela Zilar.
So what can neighbors do? Zilar says trapping is the only solution. Traps from the shelter cost $5.00 for each week of use.
Code enforcement is still investigating the owner. The owner admitted to feeding the cats. And the city has requested that he stop.