Questions raised over paid petitioners
Posted:
Updated: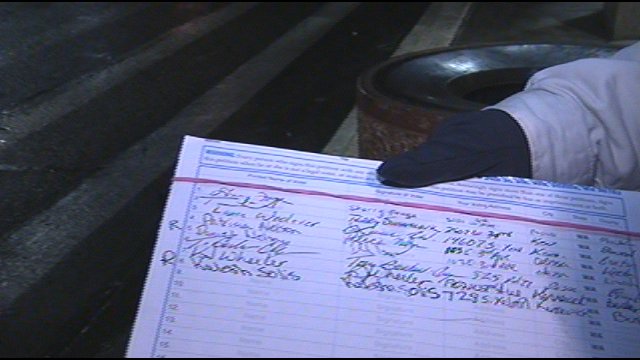 KENNEWICK, Wash. -- In Washington, one way to get a law on the books is to gather signatures on a petition.
If you ever signed one, the person collecting may be paid. But does that open a window for fraud and corruption?
Recently petitioner Terri Howell stands outside a Kennewick supermarket. She's determined to get signatures for marijuana initiative 502.
Decriminalizing marijuana isn't her motivation standing outside on a cold, damp night, "I'm not obligated to say how much I'm getting paid, but I'm getting paid to get a signature. So yeah, this is, this is not volunteer work."
Paying petitioning gatherers is not new, but it still doesn't sit well with some voters, "they don't tell the public that person is being paid," says Kennewick resident Jeannette Sauter.
But Glenn Mansell also of Kennewick doesn't have a problem with petitioners getting paid,"it's a job to stand out here in the cold, or stand anywhere. I mean, I wouldn't necessarily do it, but if I was hungry and had kids I would."
However, Oregon Secretary of State Kate Brown says paying people to gather signatures has been a problem,"so if you're getting whatever it is $1.00 per signature or $5.00 per signature. You're pretty motivated then to copy signatures from another petition or frankly copy names from a phone book."
In Washington, her colleague Sam Reed agrees,"it actually weakens our process because the incentive is to get as many signatures as possible."
Using examples of fraud and corruption, in 2002 Oregon passed their Initiative Integrity Act. It makes it illegal to pay on a per signature basis for ballot measures.
But across the border in Washington,"they just told us that it isn't something that we can do in the state of Washington unless we have a really compelling case," explains Sam Reed.
Secretary of State Reed says that's what he heard from the Attorney General's office.
Washington had a law in 1993 that cracked down on paying for signatures, but it was overturned the following year by a U.S. District Court judge on the grounds it violated freedom of speech.
Signature gatherers like Terri say,"I just want people to understand the process."