River View student gets back on the court after beating Leukemia
Posted:
Updated: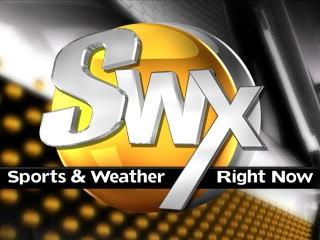 FINLEY, Wash. -- Last Friday, River View senior Abi Hamlin returned to the basketball court. It was her first time playing in a varsity game since she was diagnosed with acute myelogenous leukemia ten months ago.
"It was exciting, all of my parents, and my fans and my family," Hamlin said.
"It was really cool to see Abi back out on the court because she's been out for so long and sports are like her life," said Amber McCoy, teammate and friend of Hamlin.
Hamlin hit a free throw in that game against Wahluke. It is a day those around her will never forget.
"I remember having breakfast with my wife, and right in the middle of breakfast I just broke down," said Bruce Moore, River View girls' basketball coach.
In the fall, Hamlin spoke to the Food and Drug Administration in Washington D.C. to advocate for availability of quality chemotherapy drugs.
"We told them our story, that I had a different chemo, and that took over my body. I explained what happened so that they can have a good feeling of what's going on in the nation," Hamlin said.
"I'd say that she's not a normal girl. In fact the joke we have that she'll tell you is she's not normal, she's Abi-normal," Moore said.
"Just thinking, 'oh you know, I want to be back home, doing this, doing that.' I think that just made her want to get better faster. She had that mindset and it helped her get better faster," McCoy added.
"I'm feeling good. I'm doing excellent. I have an infection in my chest, but it's gone down. I am 100 percent no cancer. I'm in remission and I'm very proud of my body, cause it's doing good," Hamlin proclaimed with a smile.