Americans Trade for Rights to Cougars' Connolly
Posted:
Updated: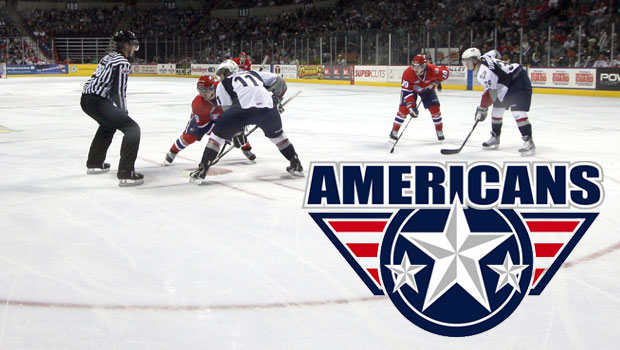 By Tri-City Americans
KENNEWICK, Wash. -- Tri-City Americans Governor/General Manager Bob Tory announced today that the team has acquired the rights to 19-year-old forward Brett Connolly from the Prince George Cougars in exchange for a 5th round pick in the 2013 Bantam Draft, with conditional picks in 2013 and 2014 should Connolly get reassigned to Tri-City from the Tampa Bay Lightning.
Connolly, the 6'2 205-pound right winger, was a first-round (6th overall) selection by the Tampa Bay Lightning in the 2010 NHL Draft and is currently playing with the National Hockey League club. Connolly just returned from serving as an alternate captain with Team Canada at the 2012 World Junior Championship, picking up 5 goals and 6 points in Canada's Bronze-medal run.
Tory stated that…"this was an opportunity for us to pursue a world class player, and a player who could make a huge impact to our line-up if he was returned to juniors from the NHL."


This season, the Campbell River, B.C.-native has currently played in 29 games for the Lightning, totaling 4 goals, 8 points and 12 penalty minutes. Before making the jump to the NHL, Connolly had compiled 86 goals and 152 points in 144 WHL games as a member of the Cougars. Last season, Connolly recorded 46 goals and 73 points while serving as the Cougars' team captain. As a 16-year-old rookie, Connolly also picked up 2008-09 CHL and WHL Rookie of the Year honors after posting an impressive 30-goal, 60-point season. He was originally the Cougars' 1st round (10th overall) selection in the 2007 WHL Bantam Draft.
"We have had discussions with Steve Yzerman (General Manager of the Lightning)," explained Tory. "We trust that, in the end, Steve will make a decision that is in the best interests of Brett's development and the Lightning's plans."
With the 19-year-old Connolly currently playing in the NHL, and with his NHL contract already being enforced, the Lightning now have the options of either keeping Connolly with the club, or reassigning him to Tri-City. The Lightning can take until the NHL Trade Deadline (3:00 p.m. EST, February 27) to return the player to major junior.
The Americans will wrap up their 5-game road trip against four of the Western Conference's best. With road games looming vs. Vancouver, Spokane and Portland, the Americans must first travel to Interior Savings Centre for a match-up with the B.C. Division's first-place Kamloops Blazers (28-10-1-2). Game time is 7:00 p.m. on Wednesday, January 11. The Blazers come in having won three straight and 4 of their last 5, while looking to avenge a 3-2 overtime loss to the Americans back on Nov. 19 in Kennewick.