Delayed response to sexual harassment claim; know your options
Posted:
Updated: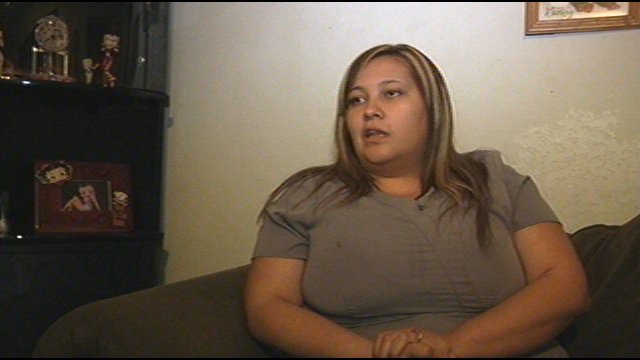 TOPPENISH, WA- Many companies teach their employees about what should be done in a sexual harassment case, but when it actually happens the process doesn't always work out as expected.
When Yolanda Vela called me last week, she said she was thinking about quitting her job because her company seemed to be ignoring her sexual harassment complaint.
"His fingers putting the sticker on me, and touching my breast, I just felt uncomfortable", she recalls.
Yolanda reported that the administrator at Toppenish Nursing and Rehabilitation Center sexually harassed her on December 21st. An email from the former director of nursing to the human resources department shows that the parent company, Prestige Care in Vancouver was notified of the issue the next day.
"It's been just a run around so far, and they haven't did anything", she says.
Yolanda claims the human resource manager said she would come on multiple occasions to discuss the matter further. She never came.
So I asked Rocky Jackson, a labor and employment attorney in Yakima what an employer's responsibilities are when sexual harassment is reported.
"The employer has an obligation to make a prompt and reasonable investigation of that complaint", says Jackson, a partner with Menke Jackson Beyer Ehlis & Harper.
If they find that sexual harassment has happened they're obligated under state and federal law to take remedial action.
"Remedial action being something to correct the problem, to assure the harassment does not continue", continued Jackson.
I initially let Prestige know I was working on the story on Friday January 13. I agreed to hold it until Monday the 16 to give them a chance to respond. Monday they declined to have a person appear for an on-camera interview but they released the following statement via their public relations firm:
"There is nothing more important to us than the safety and well-being of our employees and residents. We take any allegation regarding our staff very seriously, as we did in this instance.
"We are limited regarding what we can disclose in order to protect the confidentially of the parties involved, but we can say that once our employee raised the issue, we followed our policies and launched an immediate investigation which involved an exhaustive number of interviews with all involved.
"These investigations always take longer than anyone would wish – the accuser and the accused alike – but we have an iron-clad obligation to everyone involved to be complete and thorough in our work. We closed the investigation earlier this month. " 1.16.12
Yolanda says she was never aware of any investigation, let alone that it had been closed. According to her she was never interviewed about the sexual harassment incident, apart from what she initially reported to her local supervisor. Additionally Yolanda went on leave on Friday the 13th, citing that she was uncomfortable working until the situation had been resolved. When her leave was granted no one mentioned that there had been a resolution.
Employees at Toppenish Nursing and Rehabilitation tell me that he accused supervisor was fired effective Monday the 16th. As of Monday the 16th at 6pm Yolanda says Prestige has still not been in contact with her about the situation. As far as she knows she is still on leave from work in the hopes that her employer will respond to her sexual harassment claim.
It appears that Yolanda's sexual harassment issue might have been resolved. However if someone feels their employer is not handling the situation properly, or they don't like the outcome of an employer's investigation they can contact the Equal Employment Opportunity Commission, or the Washington Human Rights Commission. They can also hire a private attorney to try to get a resolution.