Lawn care companies look to profit off snow
Posted:
Updated: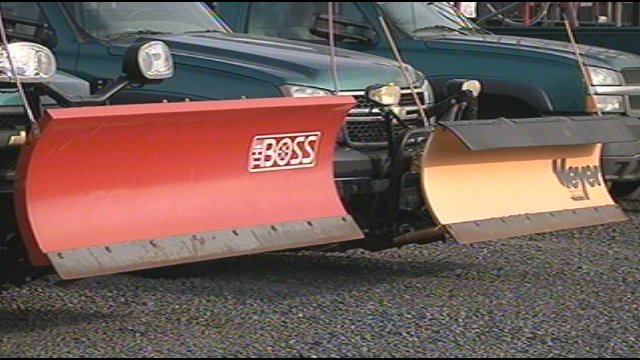 KENNEWICK, Wash. -- With the white stuff on its way, some businesses are seeing green.
Many lawn care companies take advantage of work in snow prep and cleanup. Sand and de-icer trucks and plows sit in Jesse Kadinger's lot. But thanks to a predicted snow storm, not for long, "people are concerned with what the storm is going to bring," says Kadlinger.
Those people being a combination of homeowners and private businesses. The unknown in a storm that could bring up to eight inches of snow has some rushing to their phones.
Jesse's lawn maintenance typically is busy during the spring and summer. In the winter, things cool off literally. So at $75.00 bucks a job, a storm is always good news to his ears, "how much snow we get dictates how much business we'll have. But so far this year, it really hasn't been a good snow season for us," explains Kadlinger.
"Yeah, we definitely look forward to the opportunity to get out," adds Chris Rieck, of Desert Green lawn care.
Getting out is what workers at Desert Green lawn and tree care are doing. Their four trucks are ready for Wednesday's storm. Two plows and two de-icing trucks.
But if you're a procrastinator you may be out of luck, "I know we get booked extremely fast for the snow plowing and de-icing as far as the number of accounts that we can actually service in a timely manner," says Rieck.
Other companies we talked with said the threat of snow is also keeping them busy.
Most of them say their biggest customer isn't homeowners, but other businesses with large parking lots.