Street crews working to keep streets clear
Posted:
Updated: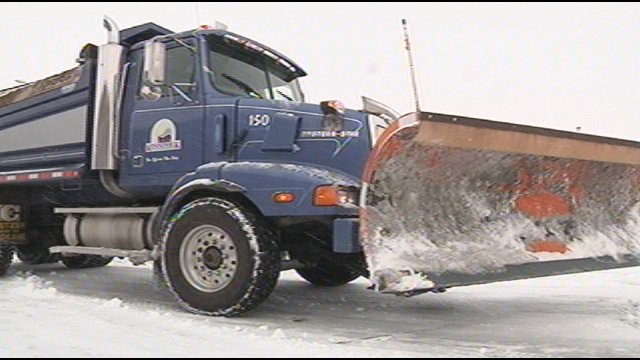 KENNEWICK, Wash. -- The first major snow storm was a big test for local road maintenance crews. Snow plows were out early Wednesday morning trying to keep roads as clear as possible. Brave drivers who got on the roads today came across this mess.
By 10:00 a.m. Wednesday, roadways were covered in slush and ice, "the roads have iced up a little bit, they were in pretty good shape," says Rod Pitts, a plow operator for the city of Kennewick.
Mother nature is putting Rod's work in reverse. Snowfall continued throughout the day, and plows could be seen on the cities major streets.
Beyond the white stuff, plow drivers face another challenge,"well traffic can be a big challenge. patience with the public," explains Pitts.
Despite the challenges plow drivers face, some drivers like Josh Brashear aren't impressed,"they could probably get a little more done I think."
"I haven't seen a snow plow yet this morning. But, that's not saying they're not doing a good job. The intersections are good," adds driver Lonny Puckett.
While some drivers weren't that thrilled with plow efforts, others like Krystal Souhrada had nothing but praise, "I see them all the time on this intersection go by not too long in between in other. So, they've been up on it."
Rod's been working since 5:00 Wednesday morning and sees a long day ahead. He just has one wish, "the snow, we'd like to see that quit, so we can get a head start and get ahead of it a little bit. Right now with the snow, we're just trying to keep up with it."
Crews in Pasco say road conditions are still bad. They don't use salt, but instead a solution call "ice slicer".
In Richland, crews were called in early at 4:00 this morning. They say major roads are starting to look improve.