Pasco teen beats cancer, thanks Make-A-Wish Foundation
Posted:
Updated: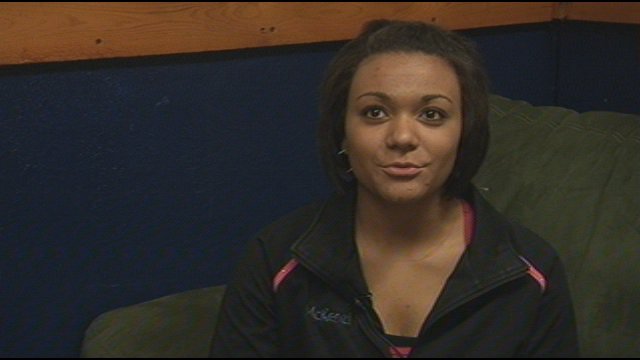 RICHLAND, Wash. -- 17 Year old McKenzi Fish is just like any other teenager, and by looking at the talented and lively girl, you would never guess she just beat a deadly disease.
McKenzi was diagnosed with Hodgkin's Lymphoma in September of 2010, when she first started her Sophomore year at Chiawana High School. The dance enthusiast, who has been doing Jazz, Tap and Ballet since she was three years old often had to sit out of dance class.
"Some of the medication made my joints hurt and gave me aches everywhere. and there was like three days that I could not walk because my knees hurt so bad. my hips and ankles. it was crazy how much pain I was in," says McKenzi Fish.
McKenzi had to undergo chemotherapy twice a month for four months. "That C-Word that you never thought you would hear.Your doctor telling you that your child has cancer, that was a blow," recalls Tamy Fish, McKenzi's mom.
But even though it was a very hard time for everyone, the organization Make-A-Wish gave McKenzie something to look forward to. They sent McKenzi and her mom on a trip to Los Angeles, California to go to Six Flags and Universal Studios.
" I needed my port out to be able to go on those roller coasters. So I was like ok I just got to keep a positive attitude if I want to go to California, if I want to do these things.'
Tamy Fish says the trip came at a very hard time and was just what the family needed. "To not have to worry about your schedule or meds or treatment or how we're going to get to Seattle this week, it was a true blessing," says Fish.

The junior at Chiawana High School is now in remission and has been cancer free for almost a year. After her special treatment thanks to Make-A-wish, McKenzi hopes to some day return to Los Angeles and try to make it as a star or dancer.

In the meantime, her second family at "The Dance Class" studio in Richland has started a "Dancers For Cancer" annual fundraiser event. She and her friend also have a foundation called Fancy Feet where they deliver care packages to other kids who are fighting the disease.