Pasco woman to donate kidney to sister
Posted:
Updated: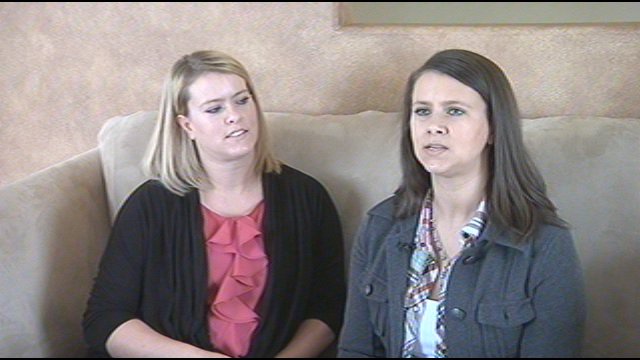 PASCO, Wash. -- A Pasco woman is getting not her second but third chance at life because her younger sister is giving her one of her kidneys.
35 year old Rebecca Nash was in a terrible car crash from falling asleep at the wheel when she was only 19 years old. The accident permanently disabled her, but even worse, it erased all her childhood memories up until the day of the accident. Nash had to relearn everything after the accident including who her family was.
But it was her family who came through when she was diagnosed with kidney failure three years ago. "Because she's my sister and I couldn't sit by any longer and watch her get sicker and not do anything, " says Heather Egebrech, her younger sister.
Heather is just one of Rebecca's four sisters and one brother who got tested to see if they could be a donor. Rebecca was on the waiting list for the last two years and growing sicker.
She spent the last two weeks in the hospital because her kidneys were only functioning at 5%. "I'm on a very strict diet, I'm just so fatigued and don't have the energy to do what I want, " says Nash.
But earlier this week she got some good news, her sister Heather is a perfect match give her a kidney. ""There are six antigens they pair together to see if you match, and usually a good match or a sibling is usually a three out of six. I'm a six out of six. So the only way it could be better is if we were identical twins," says Egebrecht.
The surgery is scheduled in several months, giving Nash enough time to get stronger before having major surgery. In the meantime, Heather created a website to help both families afford the operation and take time off work.
If you're interested in helping, click here.