Lawmakers hold public hearing about plastic bag ban
Posted:
Updated: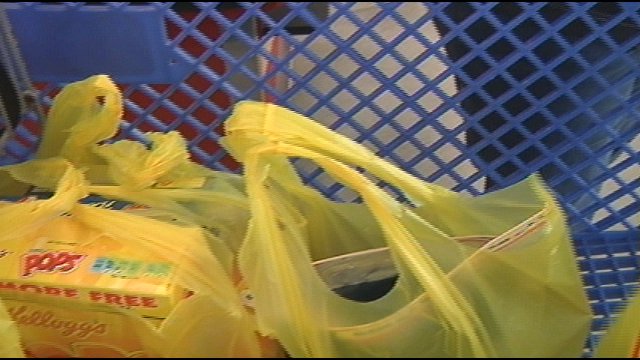 KENNEWICK, Wash. -- Despite the weather, state lawmakers still held public hearings in Olympia Friday. The senate environmental committee listened to concerns about a bill that would make Washington the first state to ban plastic bags for retailers.
Democratic Senators Maralyn Chase and Adam Kline have introduced S5780 which would ban plastic carryout bags statewide and require retailers to hand out only paper, compostable plastic and reusable bags.
Likewise, Democratic State Representatives Joe Fitzgibbon and Marko Liias have introduced HB 1877-a similar measure that would additionally place a 5-cent fee on paper bags handed out at retail and also bar the use of compostable plastic bags.
The owner of Grocery Outlet in Kennewick, Aaron Baldy says, they're prepared for any outcome. "Some of the ban has already taken place in some of the California stores and some of the Seattle stores as well.'
Seattle, Bellingham, Edmonds and Mukilteo are some of the 35 communities in the US with a ban already in place, the bill would make Washington the first state in the nation.
"Ultimately there's a cost involved either to the business owner or to the consumer," says Baldy. Plastic bags tend to be the cheapest for businesses. The reusable bags Grocery Outlet is offering would cost customers ten cents a piece.
"On average we spend around a thousand a month on plastic bags," says Baldy, and that's an operating expense that would be lowered if the ban passes. However, customers would have to pick up the tab.
"I do use them a lot but I would be willing for the environment to go other routes. Says, Carla Jamison a shopper who normally tries to bring her own reusable bags to stores.
Dydi Phillips doesn't agree with the ban. "I don't think it's a good idea, I use them for garbage bags, or put diapers in them at work.
"The truth is customers prefer plastic, it's more durable and more convenient to carry with all the handles," says store owner Baldy.