Some streets in Yakima still haven't seen snowplows
Posted:
Updated: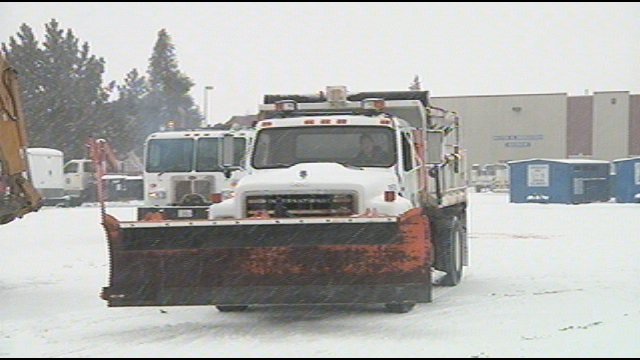 YAKIMA, Wash.-- Snowplows still haven't reached many streets in Yakima, leaving people on those streets to wonder how long it will take to get them cleared.
The snow just kept coming today; causing roads that had been cleaned off yesterday to get slick and slippery once again. But some streets around town haven't even seen attention since the first snowstorm hit.
"There's been several dozen people that have gotten stuck... The city hasn't been out to plow anything over here," says Anjela Lopez, who lives on Thornton Lane.
Thornton is still loaded down with snow from earlier this week. She's had to get several people unstuck in her area.
"It's getting to be a nightmare, having to help people push their cars out of the snow... And myself I cant even get out of my driveway 'cause it's so slick," Lopez says.
Just yesterday she had to help seven cars stuck in the snow.
The City of Yakima says they haven't forgotten about neighborhoods like Anjela's.
"We only have so many pieces of equipment and so many people to do the work so... It just takes time," says Yakima Streets and Traffic Manager Joe Rosenlund.
Rosenlund says they'll likely have all the streets cleared by either Sunday or Monday. He says they usually start on streets in the west side of town because the snow tends to fall earlier and heavier there, and the hills make driving in slippery conditions dangerous. Rosenlund says they're moving as fast as they can.
"If we rush through and, you know, we'd be creating accidents and whatever so we want to try to go through it as fast as we can but as carefully as we can as well."