Make A Wish Child Sofia
Posted:
Updated: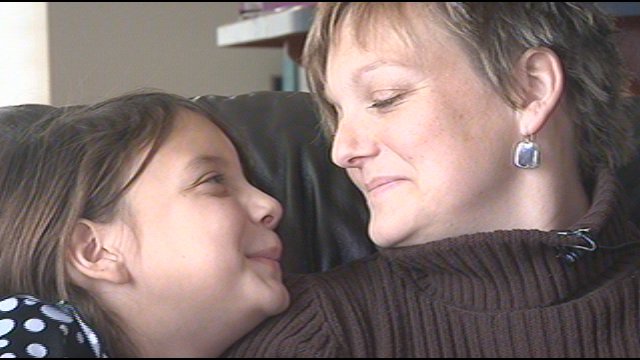 PROSSER, Wash. -- Thanks to the Make A Wish foundation and a supportive community, a little girl named Sofia is living life to the fullest.
10 year old Sofia Martinez is like any little girl with dreams of visiting exciting places like Paris"shop and see the Eiffel tower."
But those dreams started to change last February when Sofia's eyesight started to deteriorate. By March her vision went from 20/60 to 20/100 making her legally blind.
Desperate for answers, her mom Rene Martinez looked for help,"I remember the doctor saying well we don't know what it is yet, let's don't talk about the yucky stuff. And when he called in June, he said it's time to talk about the yucky stuff."
The yucky stuff was Juvenile Battens Disease. It's fatal and attacks the neurological system. Progressively over time the disease leaves its victims blind and bedridden.
Sofia and her mom travel to hospitals in Spokane and Portland for constant tests. "One of the test I have to do, they call them level contacts, they put them on my eye lids, and every time you blink it gets uncomfortable," explains Sofia.
For Rene's mom, the process is very hard,"as a mom, it's just hard to see the changes in your child every day."
"Her outlook on life is what keeps my spirits bright. Because she's just a go getter. She doesn't slow down, she's just her happy go lucky self," Sofia's mom.
Hearing about Sofia's ordeal, the Make A Wish foundation jumped in to help. Sofia has many wishes including meeting the cast of Good Luck Charlie and going to Hawaii, " the beach was nice and it just sounded fun," says Sofia with a big smile.
Doctors say Sofia will probably live until she's 20. With time running out this family is placing priorities first, "anything else that's isn't important, we throw it out of the window and just try to make the days we have count," says her mom Rene.