10-year-old fought cancer twice, and won
Posted:
Updated: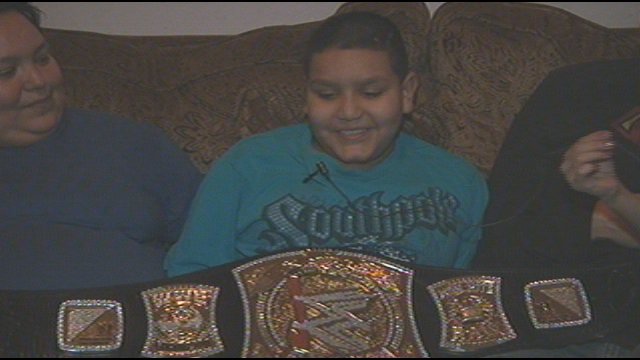 SUNNYSIDE, Wash.-- Professional wrestling has always been a big part of 10-year-old Emilio Bueno's life, one that changed very drastically when he was just five year's old.
Doctors diagnosed him with ALL leukemia. It was a diagnosis that rocked his family to its core.
"It was hard. Didn't think it could happen to us but it did," said Betty Bueno, Emilio's mother.
"Him being my son I thought he would.... Just looking at him I just didn't think nothing would ever go wrong," said Johnny Bueno, Emilio's father.
Emilio spent three years fighting the cancer, constantly going through chemo-therapy and radiation.
And just before he finished his treatment doctors had to tell his family the terrible news. His cancer was back, and not only that, but his medication also caused his brain to bleed.
"The test results show that it did come back. It was really devastating and stuff because we kind of had to go through it all over again," said Emilio's mother.
The relapse meant another two years of treatment at Children's Hospital in Seattle.
That's when Emilio's dad signed him up for the Make-A-Wish program, and he knew exactly what Emilio would want.
"I always wanted to go to wrestling," said Emilio.
And that's just what he did. Make-A-Wish flew the entire family out to San Diego, California for a wrestling show.

Not only that, but Emilio got to meet his favorite wrestler, John Cena, who Emilio says inspired him to never stop fighting.
"He means don't give up, just keep on trying until you get it right," said Emilio.
And he did get it right. Five years after his first diagnosis Emilio's cancer is in remission.
"We call him the champ here because he fought cancer twice and overcame it twice," said Emilio's dad.