Drop-In Center coming to Tri-Cities
Posted:
Updated: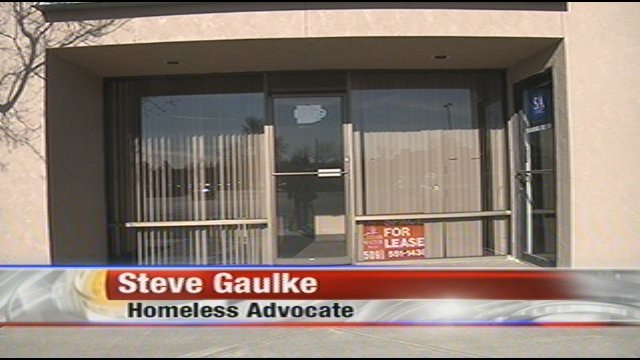 KENNEWICK, Wash. -- Taking a shower, doing laundry, and using a computer are things many of us take for granted. For the homeless, though it's a luxury.
But a new drop-in center is hoping to change that for homeless people in our area. In about two months, empty office space at 3311 W. Clearwater Avenue will be converted into a drop-in center for the homeless.
It's not a shelter, but instead a place for people to handle their basic business without the feeling of being harassed because of their appearance.
Former homeless people like Stormy Barnes say it's about time, "being out on the street, you don't have the option of doing laundry anywhere. Being homeless, you don't have any where to wash or shower and it's like you can go in there, take a shower and feel like a person again."
Stormy's been on and off the streets for nine years. She's lived in her car, missions, and motels. At times getting clean clothes or washing up was difficult. But while in Seattle, she went to a drop-in center where she could use a computer, wash up, and relax.
While talking to homeless advocate Steve Gaulke, she wanted to why there were none in the Tri-Cities, "we really don't have much like that in eastern Washington. So we came up with the idea," explains Gaulke.
The idea started in May of 2011. Since then a county grant for $50,000 dollars and money from volunteers helped make the idea a reality. "This is the place where they can come, identify their needs and maybe get help along the way to go to the places and have increased hope and leave here with some different solutions," adds Gaulke.
"Appearance is everything , so a lot of people get discouraged in that. If I can't even clean myself up, how am I going to put myself out there for a job," explains Christina Canida, a former foster child who was one her own by 16.
The key word for many homeless or people struggling is confidence. Something Brent Keyes faced looking for work while living on the street, "tell somebody that wants to hire you, you don't want to tell them you live in your car, you live at the river because that doesn't look so good," says Keyes.
County grant money will be enough to buy furniture, food, and staff one person. Everyone else will volunteer.
The center is hoping to get off the ground in two weeks and will be in a temporary spot. The main location should be finished in two months. People interested in donating can contact Steve Gaulke at 509-572-2224, or email at sgaulke@tir.onmicrosoft.com.