White Swan: A Year Later Still Trying to Rebuild
Posted:
Updated: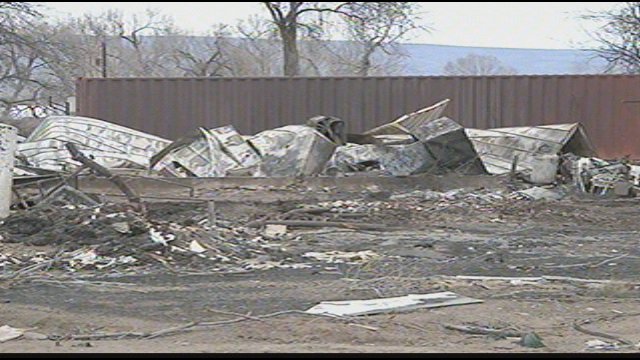 YAKIMA, Wash- It's been nearly a year since a fire tore through White Swan destroying 14 homes. Donations poured in from not just our community but across the country.
But where has that money been spent? And what to the victims have to show for it. Life is looking up for some in white swan. Those living in Yakama Nation housing now have brand new homes. But everyone hasn't been so fortunate.
Like others on their street Kevin Heath and Louetta Lucei lost everything on February 12 of last year.
But they are among five households that were not insured or owned by the tribe. So their property is still a burned out lot overgrown with weeds. For rebuilding they've been counting on money donated by the community...
On top of the money victims got for furniture, they were told each family would get $52,000 for a house.
They're grateful for the community's generosity but the couple says the Yakama nation hasn't made the rebuilding money available. And they want the donors to know.
"I want to show these people that we still have nothing to show for that money for a home", says Lucei.
"The money that they donated was not just for us but other families", says Heath.
The four other non-insured homes still haven't been rebuilt, although it appears that for some construction money was put into a trust for when they are ready to use it but I couldn't find out for sure.
So far I haven't been able to get anyone with the Yakama Nation to tell us how much was donated to the fire victims or where that was spent. In fact standing right outside the door of their finance office, the door they just slammed in my face when I tried to get those answers, even though Terry Rambler, the Tribal Council Vice Chair did authorize them to speak with me.
"They keep telling us there's no more money another person tells us there's some money but they won't give us a certain amount", says Lucei.
The Yakama Nation officials were unclear about who exactly had the answers we're looking for but we'll keep looking into where the money went, who got it, and why.