Benton City man sentenced to 5 years in motorcycle wreck
Posted:
Updated: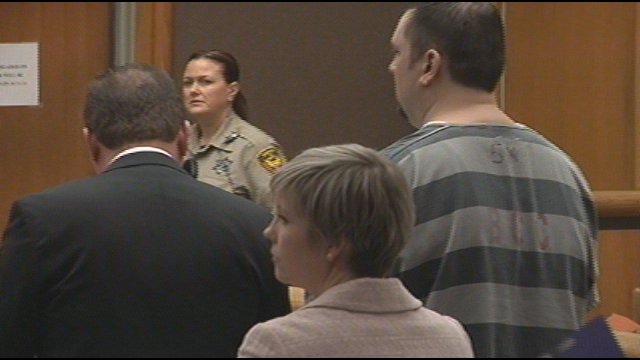 KENNEWICK, Wash. --A Benton County Judge says a stiffer sentence is necessary for a man who crashed his truck into two people on a motorcycle.
The standard sentence for a crime of this nature is two years,the maximum is ten years, says the Deputy Prosecutor on this case Megan Killgore. After reviewing the driving record of Chad Michael Sehnert, Judge Craig Matheson said an exceptional sentence of five years was appropriate.
Sehnert was sentenced for wrecking his truck into a motorcycle near Benton City back on July 21st. The wreck caused the two people on the bike to each lose a leg, and rack up almost a million dollars in medical bills.
Sehnert was driving under the influence of methadone and didn't stay to help the two victims. He was also arrested for a DUI twice, months before the accident, once on January 29th and again on February 18th.
"I know in a situation like this many people don't know what they'd do. I know what Chad would do. Chad would keep going. And then Chad would lie when he got to the other end. He left us there to die. He ran over me twice, He ran over Joe three times," says Janice Rennebohm the victim.
Her life partner, Joe Toregrase who also lost a leg and almost his arm says his quality of life is ruined. "I mean, I got a house, I got a family to take care of. What am I supposed to do now.?"
Sehnert will spend 60 months in jail for the two vehicular assault charges as well as one of the DUI arrests and eluding police from January 29th.
He has to pay restitution, and there is a 10 year no contact order between him and the victims.