Holiday debt is pushing people to find help
Posted:
Updated: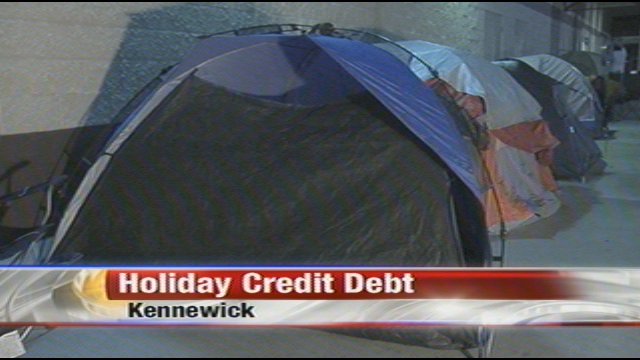 KENNEWICK, Wash. -- Are you suffering from credit card hangover thanks to Christmas shopping? If you are, you're not alone.
People looking for holiday bargains has become a tradition. And when they find the deal they want, another sure thing is the bills a month later.
"Bills from Christmas and the holidays are starting to roll in people's mail boxes," says Laurie Tufford of Consumer Credit Counseling.
When the bills roll in, people roll into the offices of Consumer Credit Counseling Services looking for help. Already one hundred and thirty people and families have come in. Counselors say holiday debt usually goes up by 17 percent and when you factor in debt from the rest of the year, it can take a while to pay off.
"It usually takes about 3 years to pay off a credit card so you're looking at people paying about 2011, 10, 09 Christmas," adds Tufford.
"If you didn't have the money what you did was you put it on the card. And if that card was full, you made out an application for another card," says Rene Norman, someone who needed help controlling her debt.
Her family was nearly a thousand dollars away from bankruptcy. They knew they had to make a change.
When Rene came to seeked help, counselors examined their budget. Put them on a strict spending limit, and said no new credit accounts, "we're over our head in debt, we're drowning," says Norman.
The life preserver came when she like many came looking for help. Credit counselors tell us the next couple of months will be busy as people come in for classes and one on one help.
For Rene, the money woes have taught her and her family an important lesson,"over the age of 50, I learned a my lesson. And you pay as you go."