Kadlec planning for hotel
Posted:
Updated: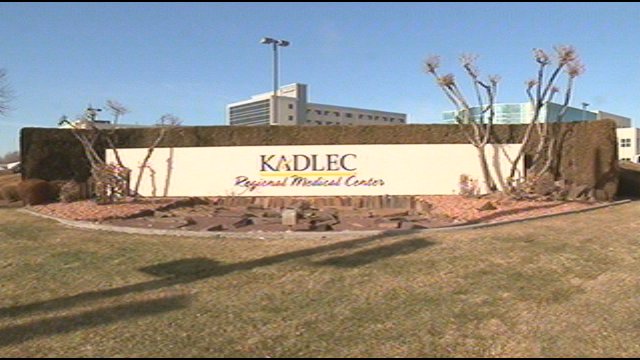 RICHLAND, Wash. -- The Kadlec hospital campus includes a neo natal intensive care unit, state of the art medical technology, and soon, a hotel.
An empty lot on the corner of Gilmore Avenue and Swift Boulevard will one day be converted from dirt and rocks to a hotel for families of patients at Kadlec Medical Center.
But why is a hospital connected to a hotel? "We get a fair number of patients who come from outside of the tri-cities and sometimes, those patients have multiple day stays," explains Jim Hall of Kadlec Medical Center.
Stays that could last up to a week. Currently families travel as far as Boardman to Prosser. Many families have to drive or stay at other hotels which could put a dent in the bank account.
While the planned hotel is good news for patients families, it's also good for the City of Richland,"when the private market responds to some of our public planning, we feel like we did something right," says Joseph Schiessl of the City of Richland.
According to the city planning and development department, the hotel will be three stories, have 121 rooms, and cost two in a half million dollars. "You know what Kadlec has done for our central business district is more than anyone entity has done over a series of decades. And they're just a real important partner for us," adds Schiessl.
Hospital spokesman JIm Hall says despite this project, they're not getting in the hotel business, "once the hotel is built and operating, we would engage somebody with expertise in the hotel operation industry to operate it for Kadlec."
The hotel will be similar to ones at Virginia Mason in Seattle and Sacred Heart in Spokane. Construction is in the early stages. And it's unclear how long it will take to finish. But hospital officials tell us when it's completed it will available to the public, but people using the hospital will get priority.