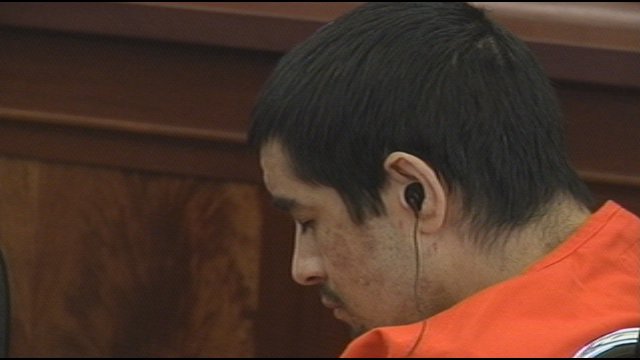 PASCO,WA- A Franklin County judge overseeing a murder case won't let the defense attorneys withdraw from the case.
Jose Garcia Morales' trial starts next month, but his two attorneys Tuesday asked to be removed from the case. Moe Spencer and Shelly Ajax say they can't defend a man who won't speak to them.
"He didn't speak to me this morning," Ajax told Superior Court Judge Carrie Runge. "He sits here in a wheelchair, eyes closed, he doesn't nod."
Last summer the judge declared Morales mentally incompetent to stand trial, but in the fall state psychiatrists determined Morales' mental state had improved.
Judge Runge refused to allow the public defenders to withdraw from the case, saying Spencer and Ajax have done everything they can to prepare the defense. "The court has found it is Jose Morales who is choosing not to participate in his defense."
Pasco police arrested Morales and his brother three years ago and charged them for murdering a man and critically wounding the man's wife.
A jury convicted Roman Garcia Morales last year. He's serving a life sentence.