Neighbors question why alleged squatter is not moved
Posted:
Updated: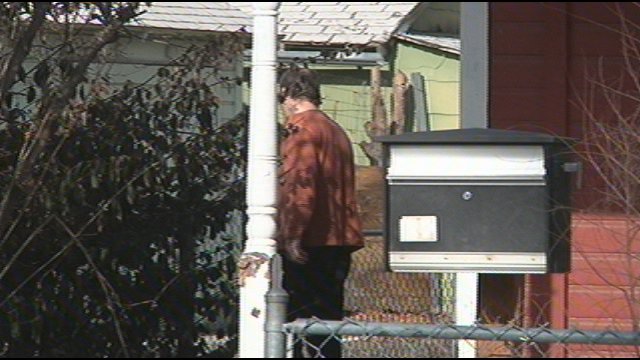 KENNEWICK, Wash. -- People in a Kennewick neighborhood say they're fed up with what they believe is a squatter living in a vacant home.
The big question is why can't the person be removed? "I just want to go over there and do something about it, but you can't," says neighbor Charlie Giles.
People in this Kennewick neighborhood are mad. The reason why is because of a man who has been living inside this vacant home at 13 East 2nd Avenue in Kennewick.
KNDU's Bryant Maddrick contacted the owner of the home Steve Warner who says no one should be there and this person isn't paying him rent.
"I have rented before and I can tell you now that I can probably never rent again knowing the circumstances this man has continued to stay in this house," says neighbor Kim Rotter.
The alleged squatter says he has a right to be in the house, yet won't admit to paying rent or belonging there.
Neighbors say the man has been living in the house since as early as October, "it's usually in the middle of the night. And dogs will start barking and we can see him going in and out," adds Rotter.
Washington State has the landlord tenant act which protects both sides from wrongdoing. It prohibits tenants from being physically removed until legal action is taken.
But that's for tenants, people who pay rent, not a squatter. In this case, the man is related to people who used to rent the home before leaving in October.
The Benton County Sheriff's Office says that makes things a bit more complicated and they can't just remove him.
The homeowner's realtor says this is a first, "to actually have someone inside their home that's not supposed to be there, that was never in fact the renter at all themselves, I've never had that happen," explains broker Dana Smith.
The homeowner, Steve Warner is battling cancer and lives in another house. That makes it hard for him to take any physical action. He didn't say whether he would pursue any legal action.