Yakima man gets 34 years in adult video store murder
Posted:
Updated: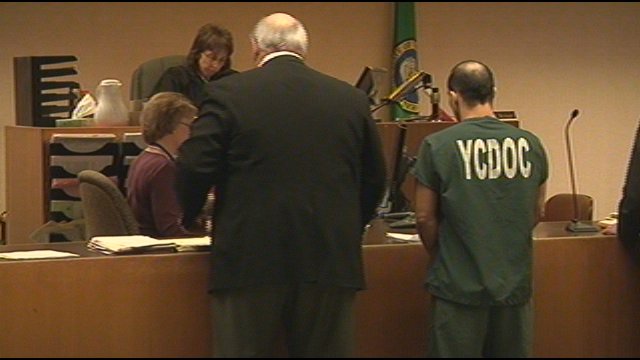 YAKIMA, Wash. -- A Yakima man will spend more than three decades behind bars for his involvement in a fatal beating in 2010.
The prosecution and defense attorneys had worked out a deal for Aaron Wilsey to not face life in prison. Instead, the judge sentenced him to 34 years. Wilsey pled guilty Tuesday to the charges of first degree murder in the death of 70-year-old Edward Foster.
Wilsey is accused of killing Foster at the Yakima Arcade adult bookstore on Front Street. Detectives said Wilsey hit Foster over the head while trying to rob the store.
Yakima County Chief Deputy Prosecutor Ken Ramm said he was satisfied with working out a deal and not risking going to a jury trial.
"We decided that justice would be best served if he were sentenced to first degree murder, but with an aggravated sentence above the standard range," explained Ramm.
The standard range was 32 years and the court added another two years for weapons enhancement charges.
During the sentencing, Wilsey said that he was "sorry" and that he would take full responsibility for his actions.
Judge Ruth Reukauf spoke directly to Wilsey saying, "Again, you cannot correct what has happened. All you can do is make sure that no one else suffers in your hands ever again."
Wilsey was also ordered by the court to pay nearly $2,800 in restitution costs, plus serve three years in supervised community custody.