Educators knocking down language barriers to teach students
Posted:
Updated: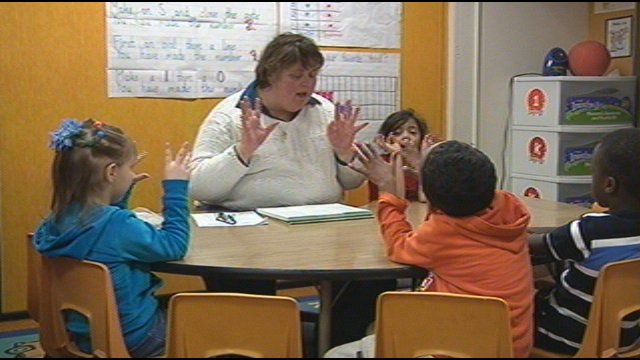 KENNEWICK, Wash. -- Ask any teacher and they'll tell you, teaching is a tough job. Now add teaching students who don't speak English and the job gets even tougher.
One Kennewick school is educating children with 19 different native languages. At Westgate Elementary, more than 19 different languages are spoken. You'll find children from Rwanda, Sudan, Somalia, Burma, and many others all in one classroom.
Some children know some English, while others know none. But most of them have something in common. "Why they don't know any language, often times they have been taught the alphabet," says teacher Rita Rittenberg.
The alphabet is one way teachers like Rittenberg break the ice of language barriers in a class with as many as four different languages, "so that's where we start out, they know the ABC's and we work on oral language before we really work on any kind of reading skills," says Rittenberg.
Westgate principal Dale Kern says with the large immigrant population of students, come a rich cultural environment as well as some difficulty, "the first thing is assimilating them into a school, teaching them how to sit in a desk, and walk in a line. All the things that don't come naturally to kids. We need to teach them the very basic things. And sometimes they're coming to us in 4th and 5th grade."
Educators say it's easier to educate immigrants at a younger age. But some young people come during middle and high school. The district says this is one reason why their graduation rates aren't the highest of the three in the Tri-Cities. Westgate has a ninety percent poverty rate. Out of 450 students, 125 speak a foreign language and 75 are refugees.
Some of those students come from war torn countries where fighting and even murder are common.
School counselor Mary Panther has seen the examples of students carrying baggage. Her message to those students, "honey, I understand that's your culture that you come from, but you don't have to do that here. You can relax and be a student, be a kid."