New program teaching students to pair wine
Posted:
Updated: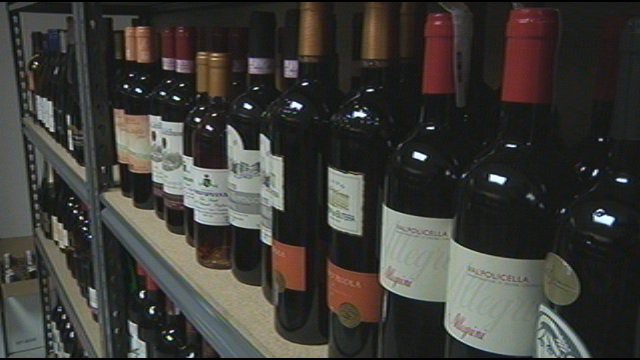 ELLENSBURG, Wash.-- A new program at Central Washington University will teach students the art of drinking and pairing wine.
CWU is actually going to be the first university in Washington to offer a sommelier program that teaches students how to pair wine and other drinks with food.

The professor who started it says it'll pay off for a lot of students.
"This program will prepare students with a very strong wine, beer, spirits, liquors, coffee, and tea knowledge to work in a dining establishment," said Amy Mumma, director of wine studies at CWU.
Wine studies has graduated 300 students, many of whom now work in wineries.
But until now, they could only study the business of wine making.
"We've had a lot of requests from the industry as well as students saying we need this curriculum," said Mumma.
So, she created the new Sommelier Certificate Program. A 10-week course that gives students a leg up in the wine world.
"I don't have enough graduates yet to fill the spaces, so there is a massive need for this type of program. We're pretty excited, Central, the students, and the industry," Mumma said.
She says Central is only the third university in the country to have a program like this.
And since it's the only one in Washington state, she hopes even more of her students will be able to stay local and use their skills.
"There's a huge demand for it, but it's just kind of starting to pick up steam. So, a lot of wineries and tasting rooms really like to find people with that knowledge," said Giles Hamilton of Gilbert Cellars.
Hamilton says that as wineries in the Yakima Valley, like Gilbert Cellars, continue to grow, the need for sommeliers will too.
And this new program should help fill that need.
Mumma says this coming spring quarter sommelier class has already filled up, but she does plan to offer it in the future for anyone who is interested.