Turn in your ballots for the school district levy election
Posted:
Updated: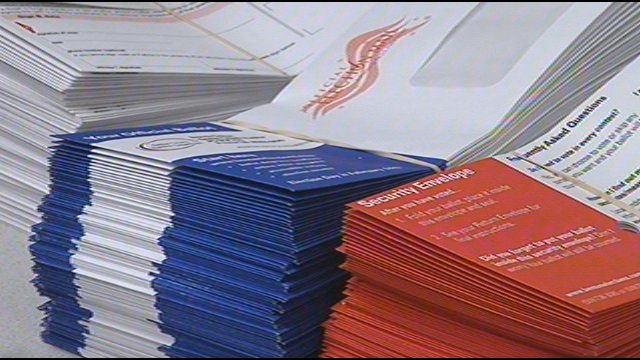 KENNEWICK, Wash.—Ballot returns for the area's school district levy elections are down compared to the elections last fall, but it's expected.
"It's very common in spring elections that it's not as high profile as the fall elections. There's only one thing on the ballot and individual voters may not have an interest on that particular item on the ballot," says Brenda Chilton, Benton County Auditor.
Chilton says other reasons for the lower turnout are people are using drop off boxes, which only get picked up a couple times a week. And, there is still time. Typically they see a big influx in ballots in the very beginning when ballots first go out and then again during the last few days before deadline.
NBC Right Now looked into whether or not prepaid stamps would entice voters to mail in. The Benton County Auditor says she doesn't think it would make a difference they have various drop off locations that are free.
Franklin County is the only county in the state that uses prepaid stamps. The Franklin County Auditor, Matt Beaton, says it's been part of their election process since the beginning.
We asked you on facebook what you think. Here are some of the responses:
Anna Amezuca says, "Yes, or if they would make it online that would be easier as well!"
Erin Hightower says, "When I vote, it has nothing to do with the stamps."
Michelle Haggart says, "Dropped off ours at the auditors office this morning. No stamp needed."
There is no minimum number of votes that must be received. The decision must have 50% of the votes plus one. Ballots must be postmarked by February 14th or dropped off at a drop box location by 8pm that day.